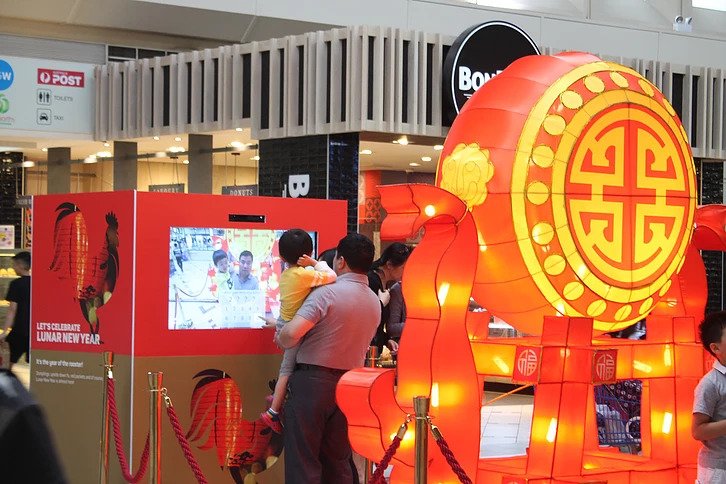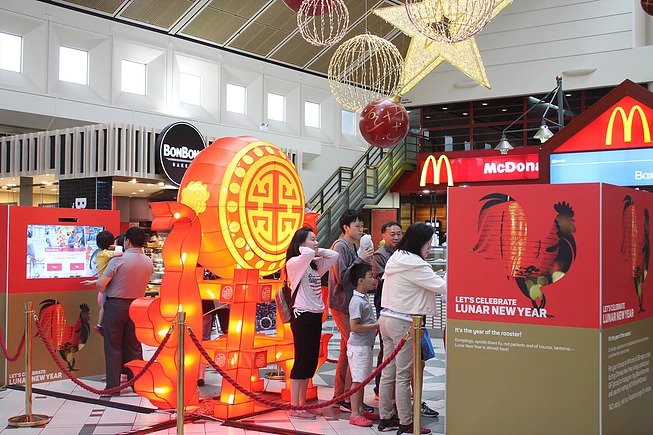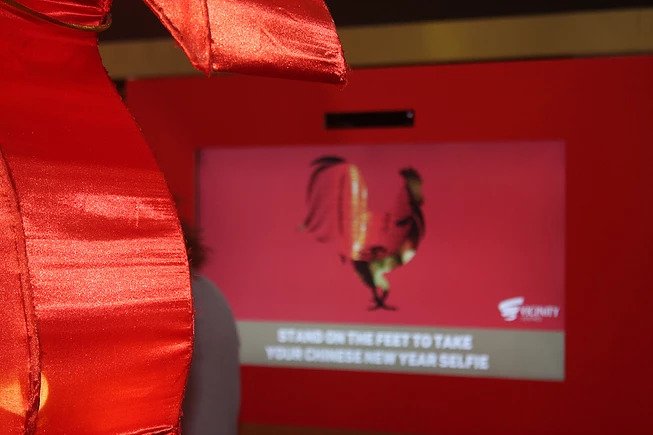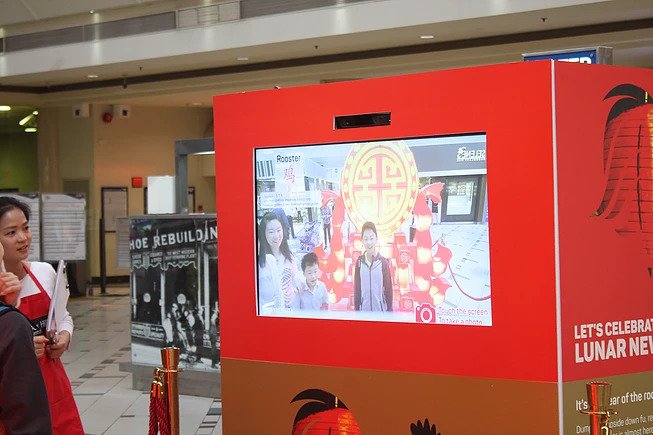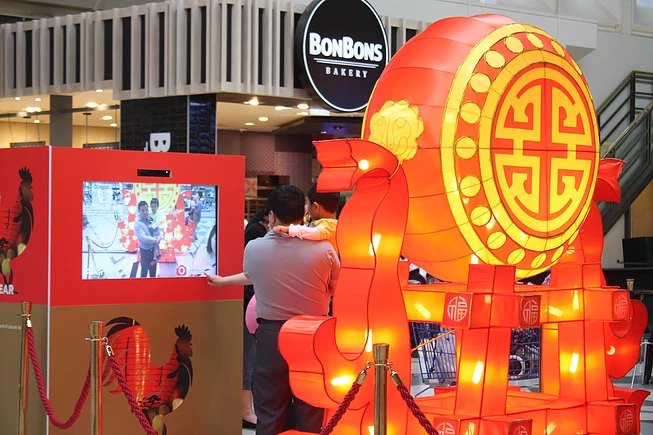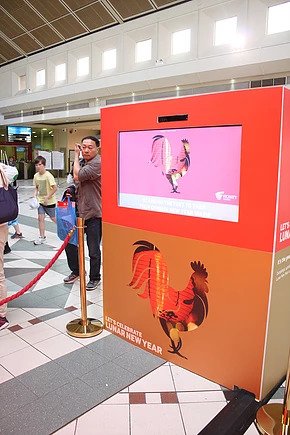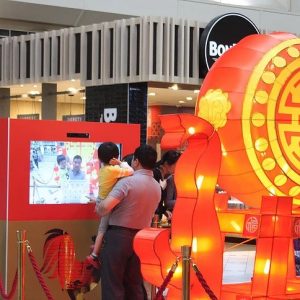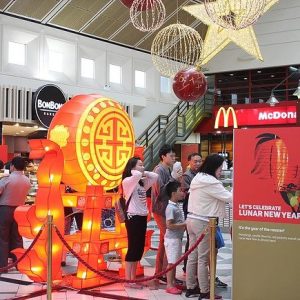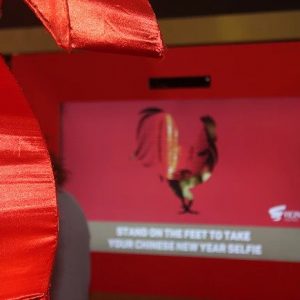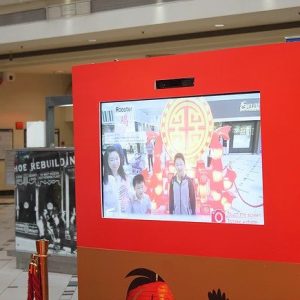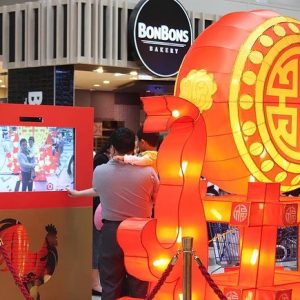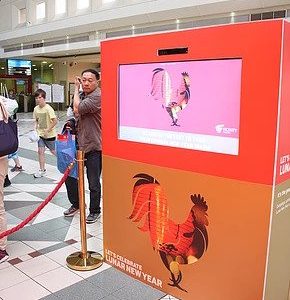 ​Box Hill Winter Solstice Activation
Box Hill Central shopping centre worked with Interactivity on an augmented reality activation that would engage and entertain the Chinese community during the festive period.
The idea was to have a kiosk that allowed people to superimpose any one of the 12 characters of the Chinese Zodiac onto a selfie photo. The customer taps their email address into the system and can elect to Like the shopping centre's Facebook page.
Using a Kinect camera, the process is largely gesture-based, and it's fun and eye catching for passing shoppers.
Interactivity took care of the complete activation from the hardware integration, software, to the colourful, backdrop and decoration: "Interactivity worked closely with Vicinity and the local Chinese community to ensure this activation was fun but also culturally appropriate