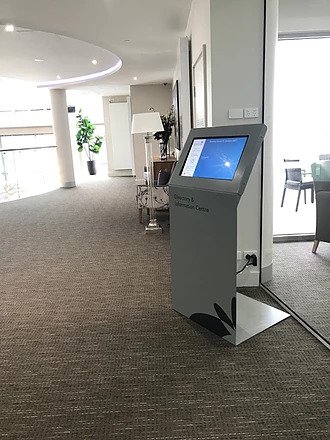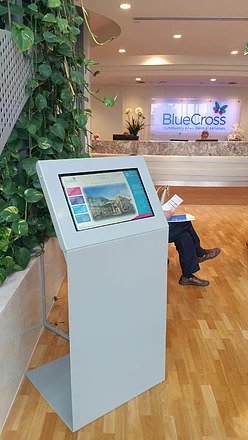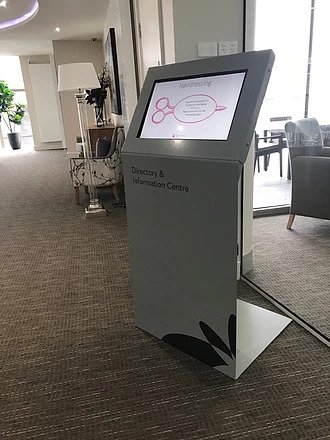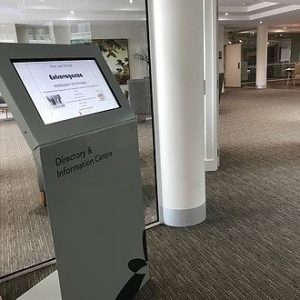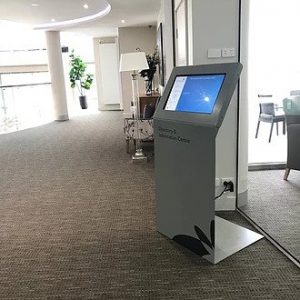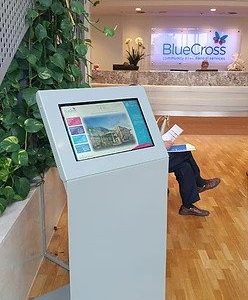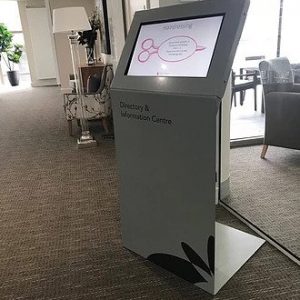 Great use for Residents, Visitors, Employees, and Contractors alike we have a few differing options – they can be incorporated into one kiosk or alternatively multiple;
Wayfinding
Residents, Visitors, Employees and Contractors can navigate to any Room, activities room, physio, nurses station etc. that they like! They can also find out the Menu's and Activities for the coming week!
Visitor Management
Visitors, Employees and Contractors can sign in to the unit, so you can streamline and improve visitor / contractor safety.  We can also add any OHS notifications required – such as proof of the Influenza Vaccine, as well as SMS / Email based notifications for Emergencies, notification of arrival etc.
Sanitiser and Temperature reading
Residents, Visitors, Employees and Contractors Can have their Temperature checked and sanitizer automatically dispense – with alert notifications if they are not within ideal temperature ranges or if they are not wearing a face mask, notifications are also sent when the sanitizer is running 'low'.
Digital Signage
Whilst not in use (or alternatively located in the Dining Rooms or Main Living Rooms), we like to show fun content for the residents which include (but are not limited to), posters of upcoming activities or special menus, resident photos (as provided by yourself), Word Games – such as Who Am I? Where in the World am I? Quotes of the Week, Riddles, Catchphrase!, Trivia, Puzzle of the Week, This Week in History, AFL / NRL calendars, amongst many many more!
All of the above is controlled by an internet based Content Management System – that is easily controlled by local management of each residence or from head office for a group of residences – all at the touch of your / Interactivity's finger tips.  We do manage many of our current residences on the companies behalf and therefore the appropriate people send us the content (from local management to head office) and we load it for you.