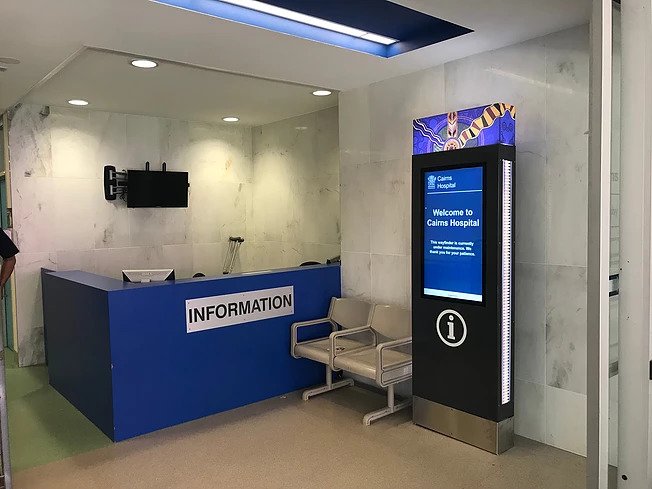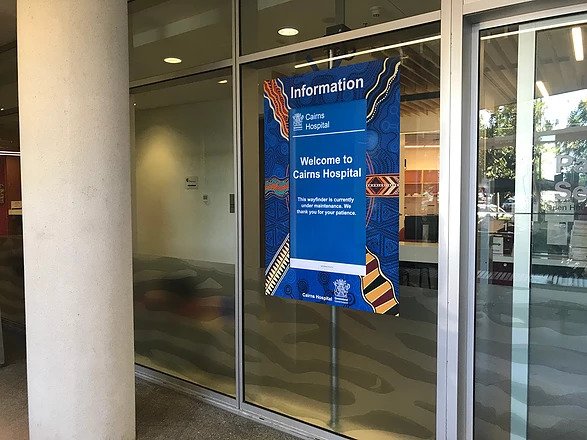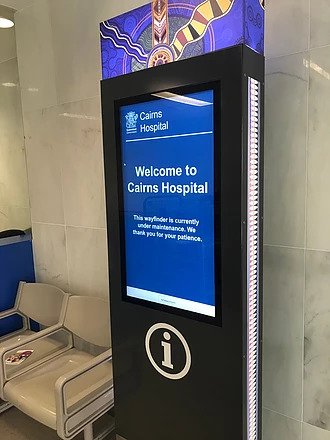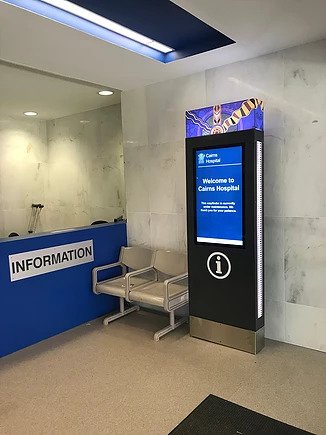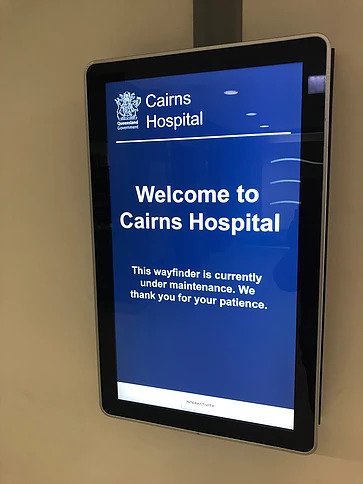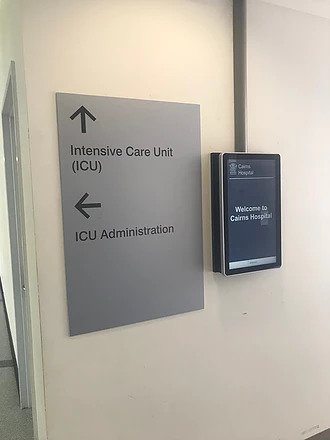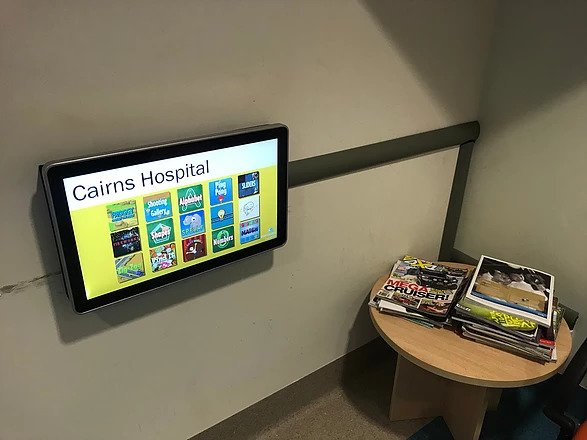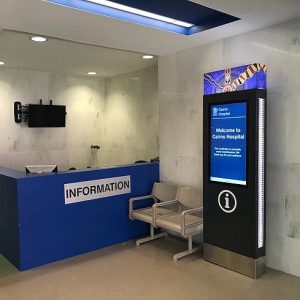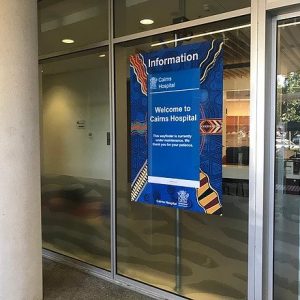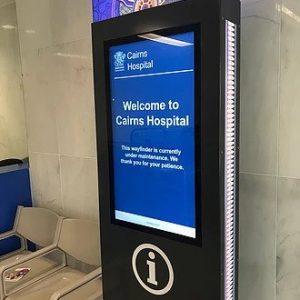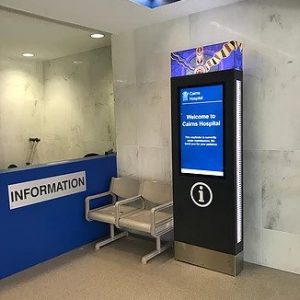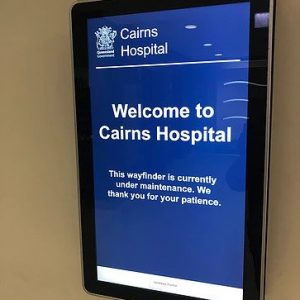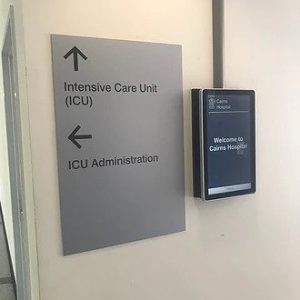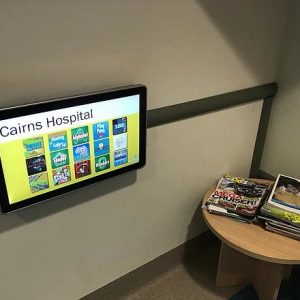 Chosen to help Cairns Hospital navigate around their patients and visitors around the Hospital, Interactivity delivered a truly special solution.
Requiring something unique, beyond Wayfinding, the solution had to allow them to manage the digital content across multiple devices.
Attracting attention when not in use, the 4 Kiosk Wayfinding Units and 22 Wall Mounted Units, move into a digital presentation with the ability to play video, animation, images, messages in a highly visual and attractive format. Further visual messaging is visible while in use whilst not interfering with the functionality of the units.
With the totems and wall mounted units designed specifically for Cairns Hospital keeping in mind DDA compliance, the user types of the Kiosks and the demographics of the area, Interactivity delivered a truly fantastic solution. All the control of the devices and content are on a single CMS platform, allowing marketing to change their digital media content, messaging and direction in one place via a their web-based CMS.
Delivering not only wayfinding but also multiple sources of information, our bespoke wayfinding solution was specifically designed for Cairns Hospital. Feeding information from Multiple Sources and Areas from the Hospital allows both Patients and their Family and Friends to quickly and effectively find what they are looking for through the intuitive touch-screen interface and digital screens.