chadstone shopping centre.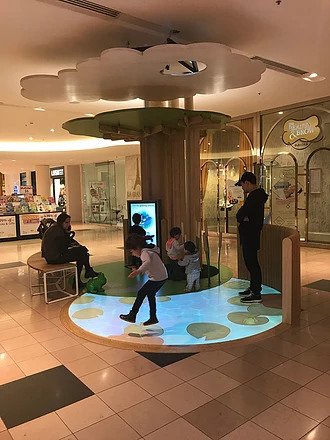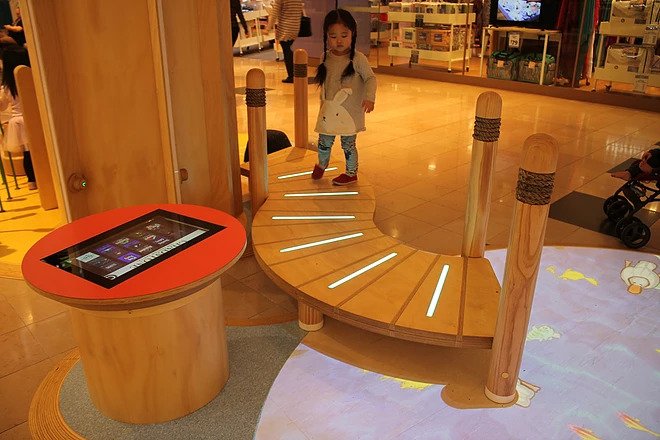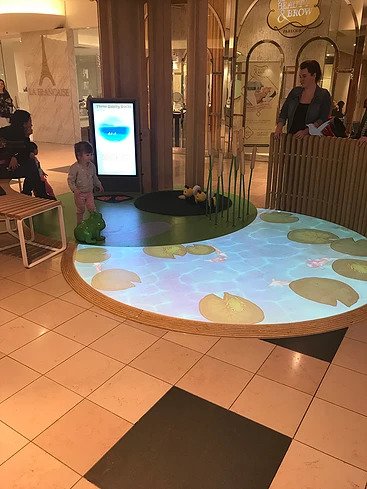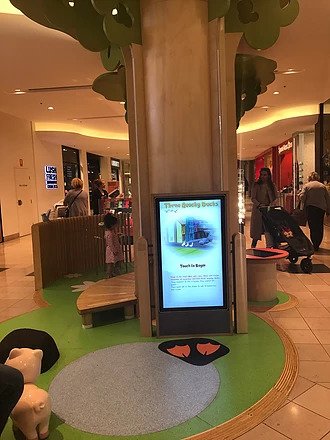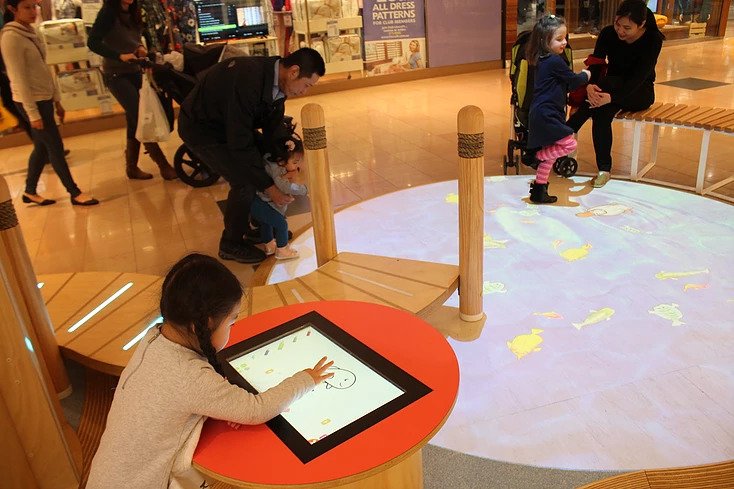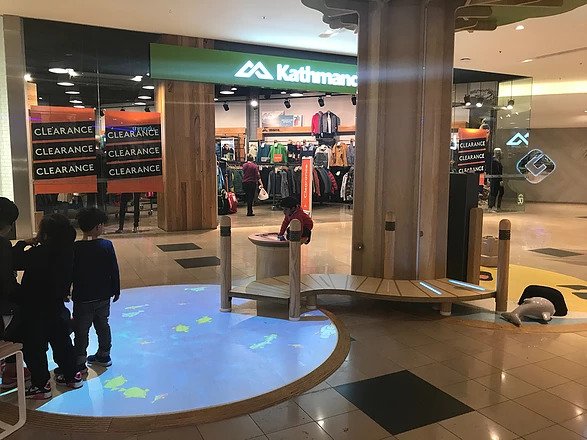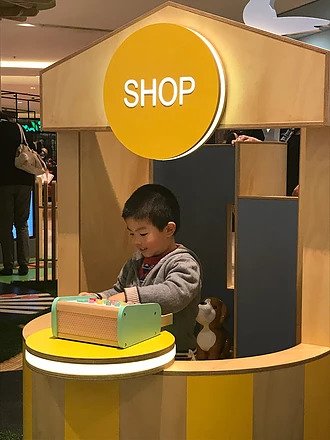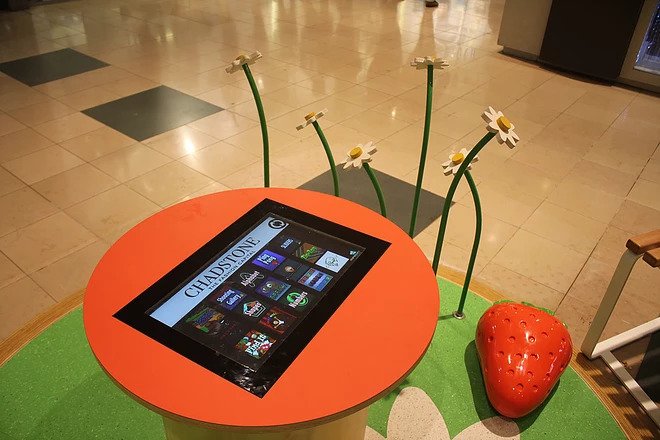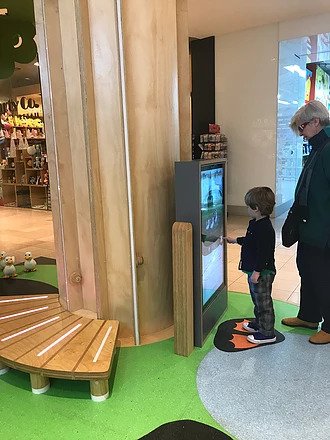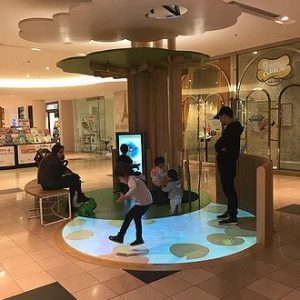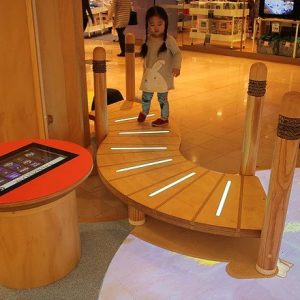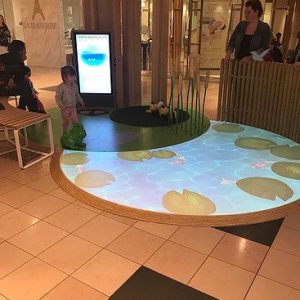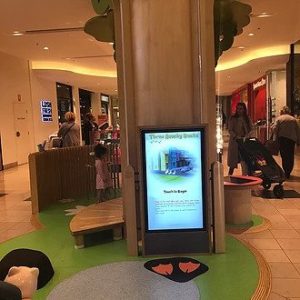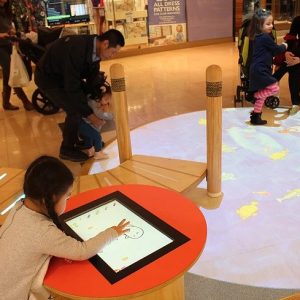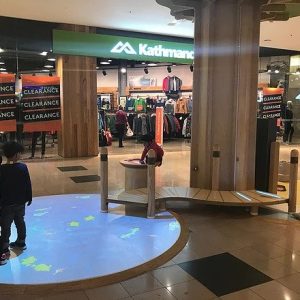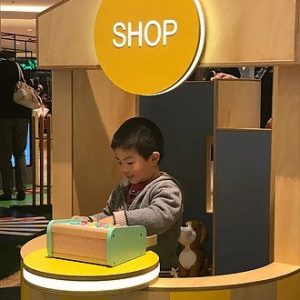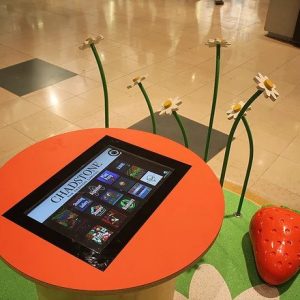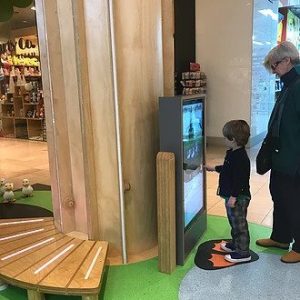 Supplying the Vicinity Centres, Playgrounds, Food Courts and Amenities rooms nationwide, Interactivity provides each shopping centre a different solution to give a truly imaginative and vivid experience whilst being catered for the local area. Located in the Jewel of the Vicinity Crown, Chadstone Shopping Centre, Interactivity delivered four truly stand out play grounds.
Interactivity designed, built and installed every aspect of the four Play Pods. The brief began with an original poem provided by Vicinity. The 16-line, four stanza poem entitled 'Three Quacky Ducks' provided the inspiration for the four Play Pods. Each of the four Pods is sited in one of the four stanzas of the poem and subtly their design and playing modes reflect that — one more themed 'on the farm', another more 'on the beach' etc.
The headline act is a bespoke interactive game station. Replicated across the four Play Pods the game dovetails with the narrative of the poem. When not in use the kiosk cycles through the telling of the story of the Three Quacky Ducks. The voiceover talent has a comforting Play School tone about her — intentional, as it happens.
Once the child touches the screen, the voiceover finishes that four lines of the poem then launches the game relevant to that stanza. The first line is read and the other three lines are accompanied by an interactive game.
The interactive screen might be the highlight but there are plenty else to entertain and delight. Interactive LED strips are a big hit. Conspicuous green buttons (at a variety of heights for different age groups) trigger LED strips that run up 'tree trunks' ccompanied by sound effects pertinent to that Play Pods theming. As children approach other areas (depending on the Pod) more LED are sensor triggered: strip lights on a bridge, a traffic light turning green, a shop front opening for business.
Rounding out the interactive play are interactive projections on two of the Play Pods. A Interactivity speciality, these play areas are a favourite. Children can jump into a pond or the surf and chase fish and other aquatic life. Such is the image brightness and he quality of the media that toddlers often double take, tentatively dipping their toes in, just in case. Slightly older kids 'dive' right in with a squeal of delight.