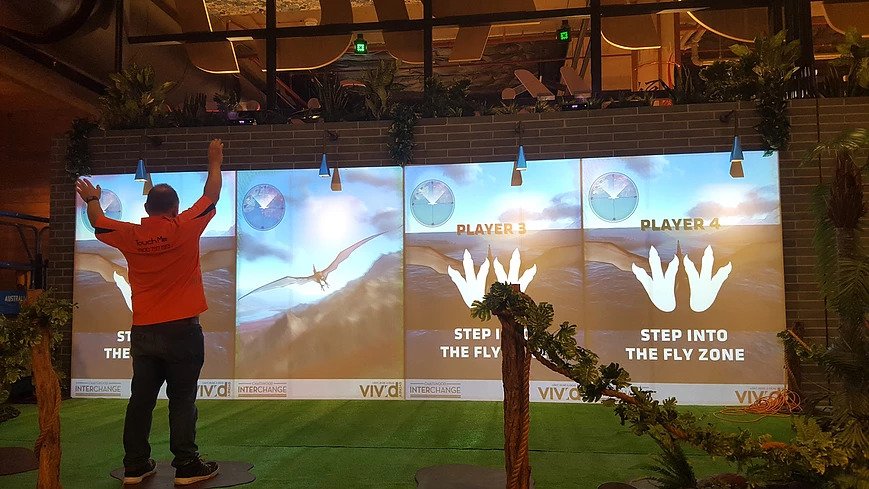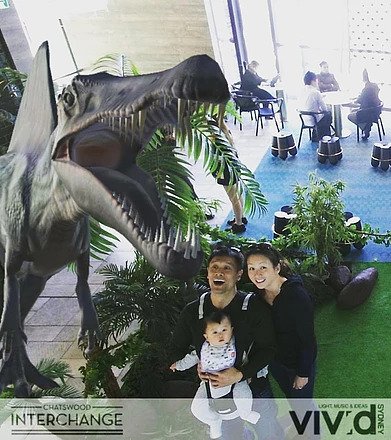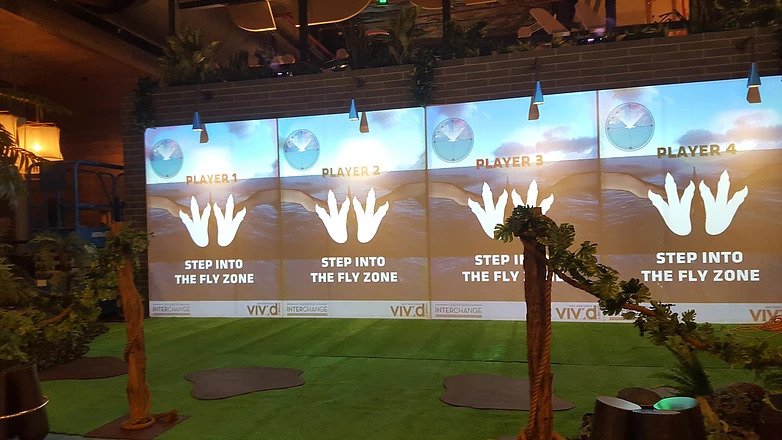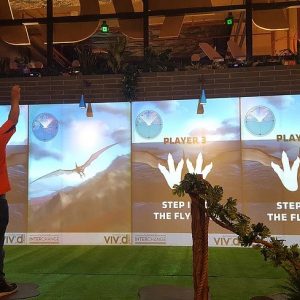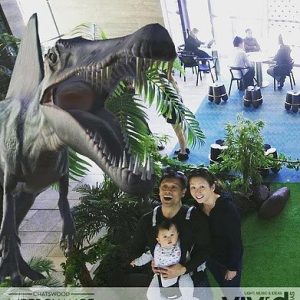 Located at Chatswood Interchange during Vivid, Interactivity created a truly unique and interactive experience.
Interactivity created a bespoke and seamlessly 2 projector solution were players could "step into the Fly Zone".
All actions were focused on positive ways to interact with Gondwanaland and its inhabitants. Players where given a certain type of Dinosaur to find, and flew around a realistic looking representation of Gondwanaland with water, volcanoes and mountain terrain in the background – all whilst flying on a Pterodactyl.
Once they had found it a fun fact was given about their Dinosaur and then given the opportunity to take a Selfie with the Dinosaur that was then shared to Chatswood Interchange's Facebook Page! Increasing Chatswood Interchange's Facebook Page likes by over 414% and Page Views up by 366% – almost every photo have crowds gathered around watching the group selfies.