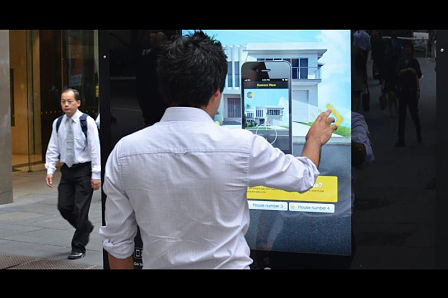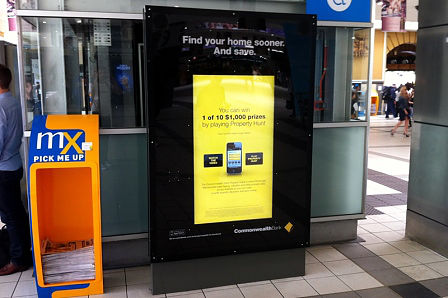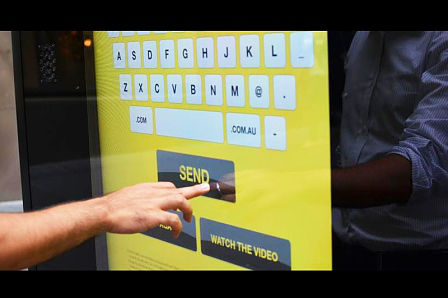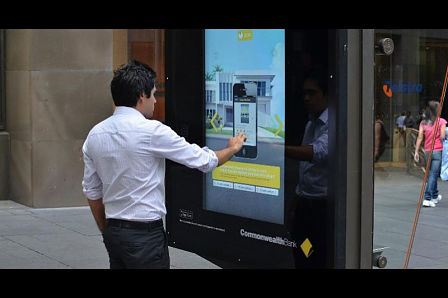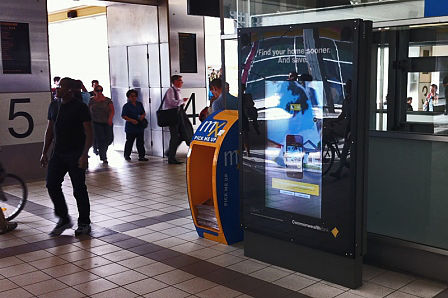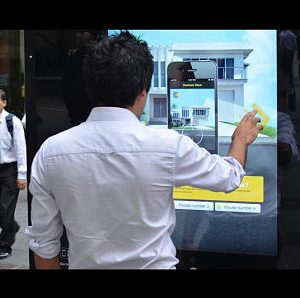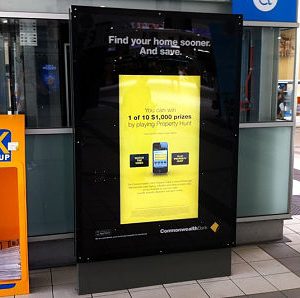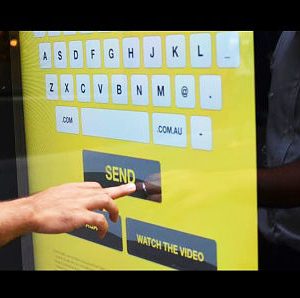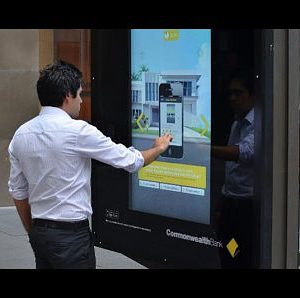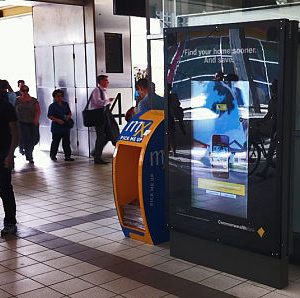 From November of 2011, pedestrians in Sydney and Melbourne can operate the Commonwealth Bank's iPhone property app from 55-inch touchscreens located in the street. The rollout is a marketing move to promote smartphone apps and games by making them playable on electronic billboards.
Interactivity partnered with JC Decaux, The Creative Shop and Ikon Communications provided all the necessary hardware to turn this dream into a reality. The gaming panel replicated the CommBank Property Guide iPhone app in a virtual suburb. Consumers were able to interact with the panel, testing their property knowledge by answering a number of property related questions. By taking a moment to play the game consumers were given the opportunity to go into the draw to win one of 10 $1000. The competition about the properties on display for users who provide their email address in the street. They later receive an email with a link to download the app and to enter a prize draw. Users also are invited to play the game online and share it in Facebook. The touch screens are linked by WiFi to the CBA, which collects the email addresses.
Unlike passive display ads, the interactive ones delivered detailed analytics, including the number of people who used the app, entered the competition and even touched the display.