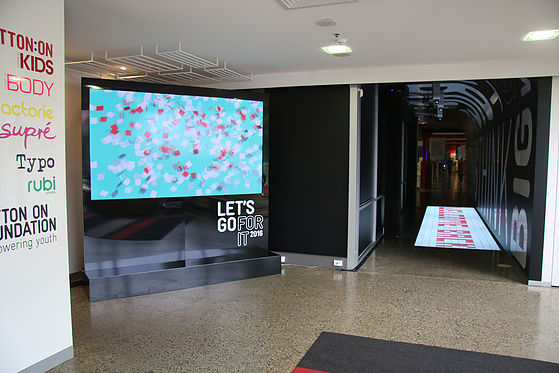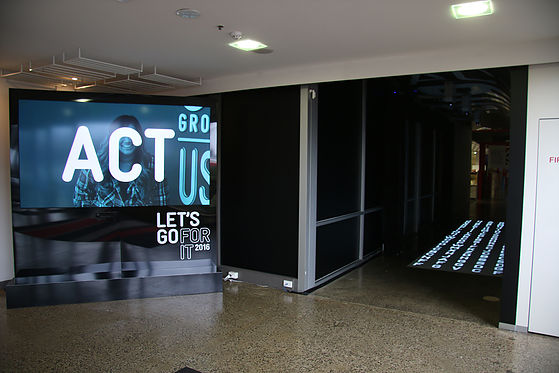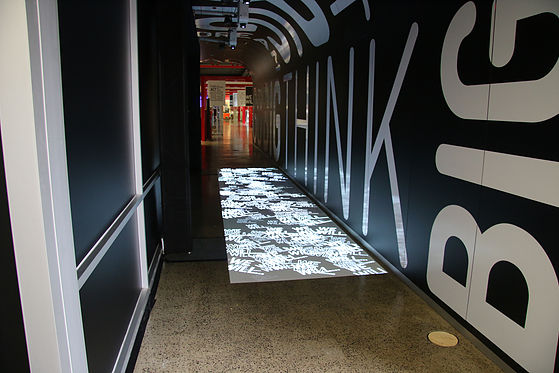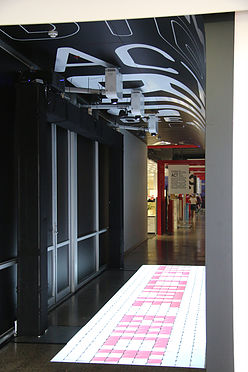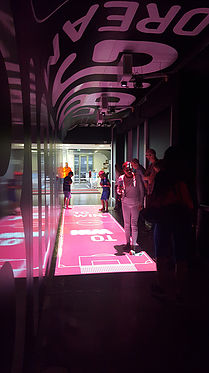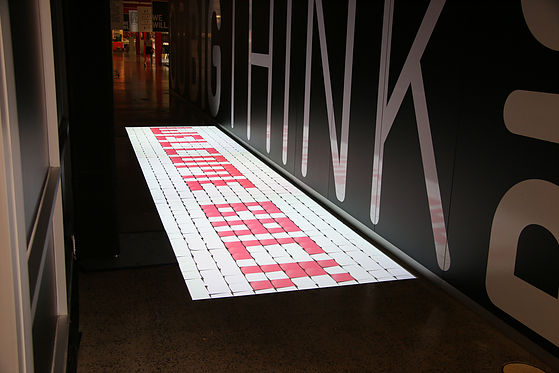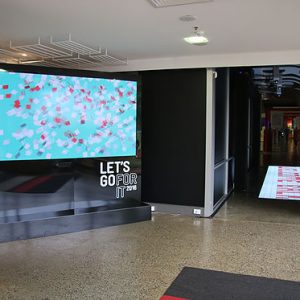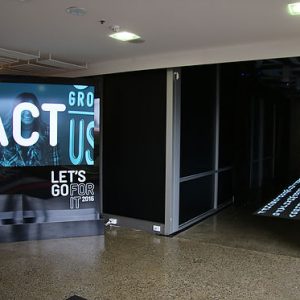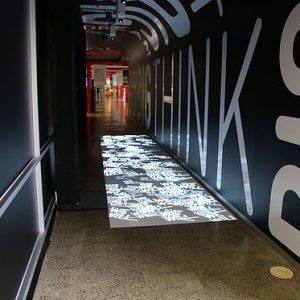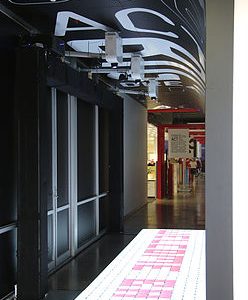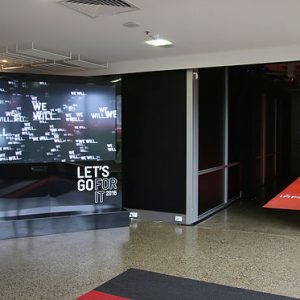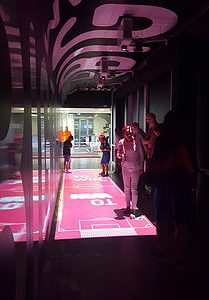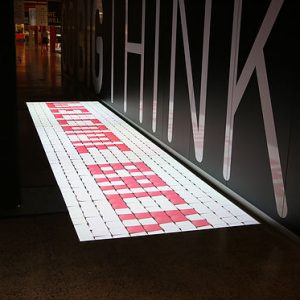 For their first foray into Digital or Interactive Cotton On trust Interactivity to deliver.
Providing Kinect Solutions to drive a giant 100″ Screen to see how other Cotton On Group staff were going to may 2016 start with a Bang (all feed via a staff only web portal), as well as Interactive Run Way's we surpassed our clients expectations.
Developing new 5 effects and animations every week, Cotton On staff and family welcomed 2016 in a bang in a new and fun way!