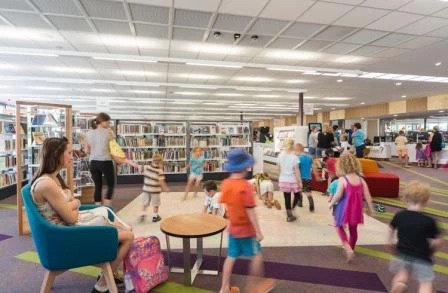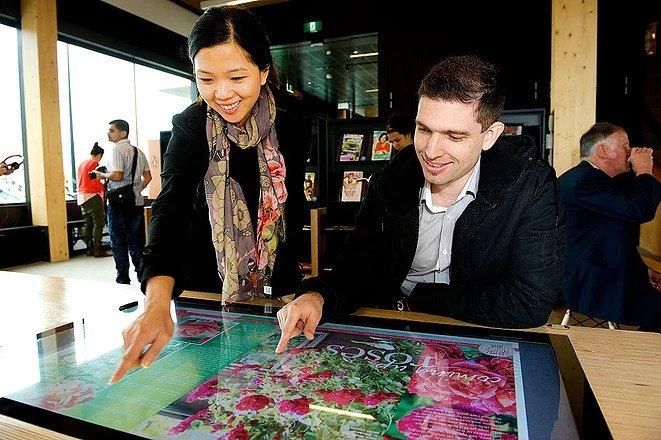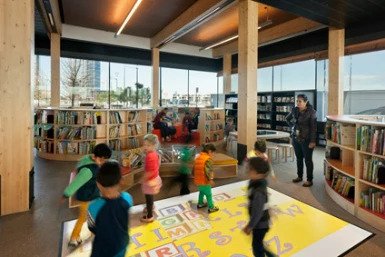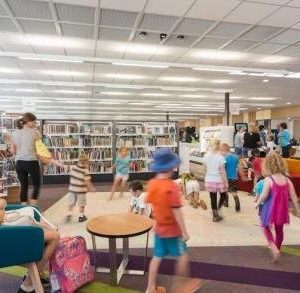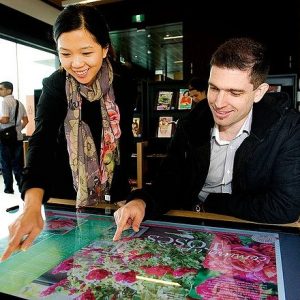 What better place to devour the morning papers while you consume a friand and ristretto! A magnificent communal table includes two neatly integrated touchscreens. The hardware (supplied by Interactivity) hosts Bing News for a range of local and international newspapers and magazines.
Affectionately dubbed the Octopus, it's a white Corian-shrouded 47-inch touch table built in Australia under license by Interactivity. The interface provides 10-touchpoint access to a world of library resources, and its clean sculptured lines make it a welcome addition to the modern interior.
An interactive floor display is a real favourite. Combining ceiling-mounted Mitsubishi projectors and a camera that picks up breaks in an infrared beam, kids need no invitation to jump onto the Polyflor PVC 'screen' laid on the floor and interact with the Flash animations.
The system is the brainchild of Interactivity and has been a huge hit, clocking up nearly 60,000 individual interactions in the first six months. Interactivity's Projects Director, Maddi Goricane, puts the popularity down to the no-brainer usability: "The interactive floor breaks down all barriers. Anyone can use it and the applications for it are limitless."