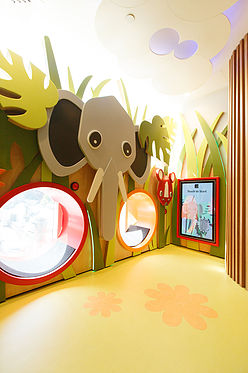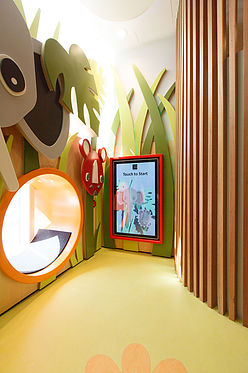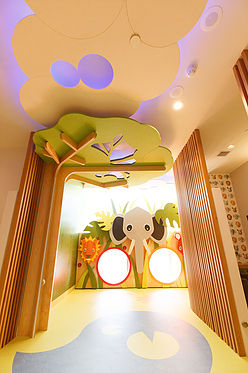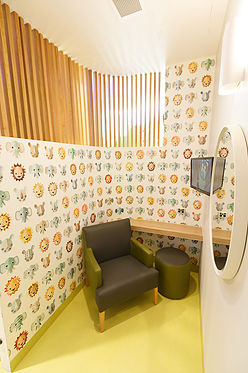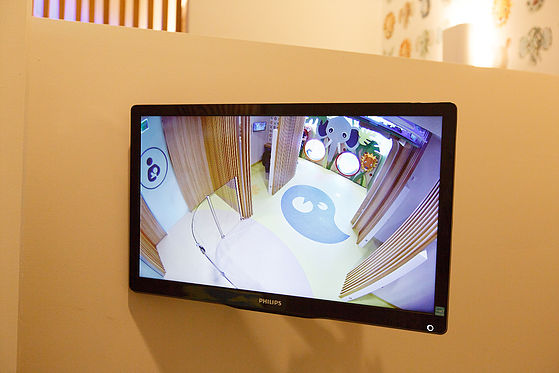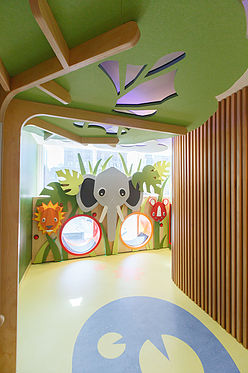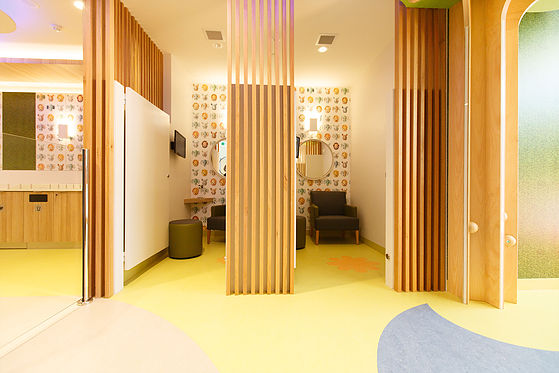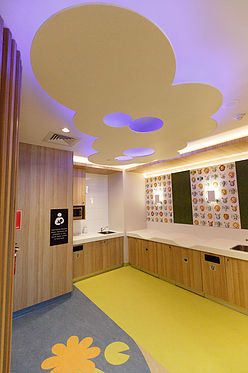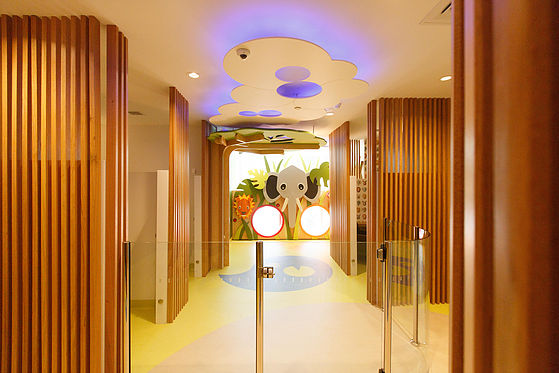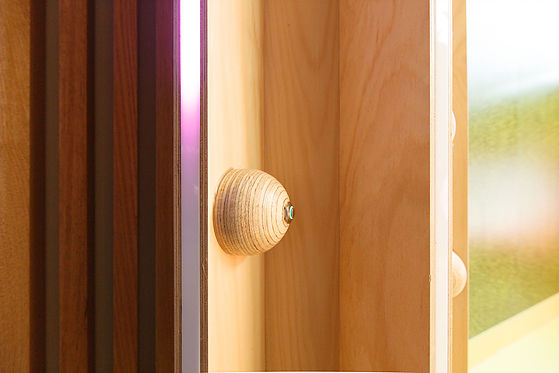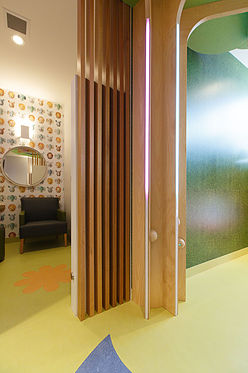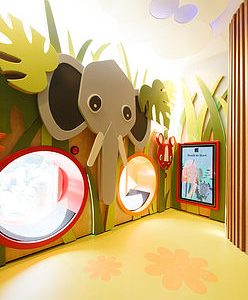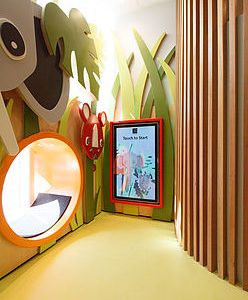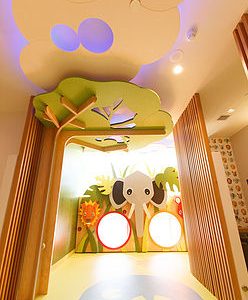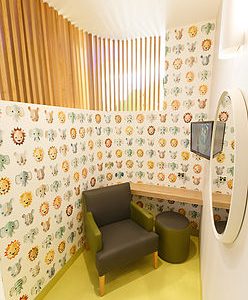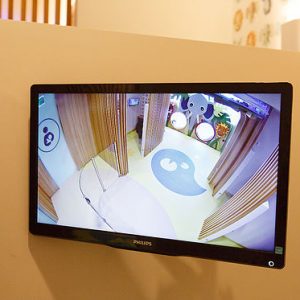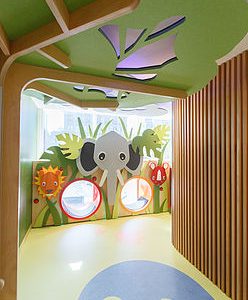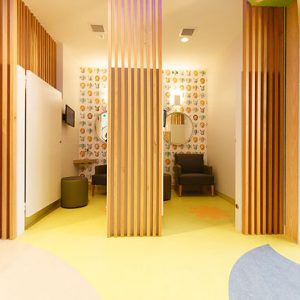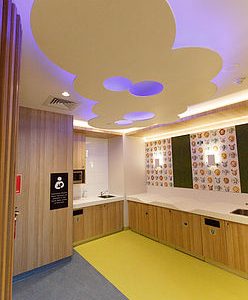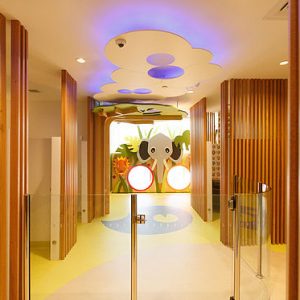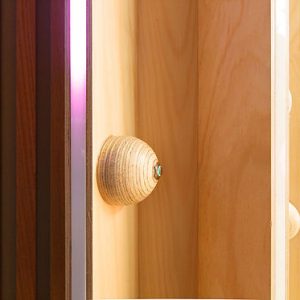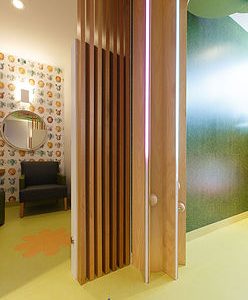 Supplying the Vicinity Centres, Playgrounds, Food Courts and Amenities rooms nationwide, Interactivity provides each shopping centre a different solution to give a truly imaginative and vivid experience whilst being catered for the local area. Located at Emporium Shopping Centre Interactivity delivered an amazing Jungle Experience!
As a child walks into the Amenities located on Level 3 they are presented with a giant Elephant, Lion and Rhinoceros. Walking up to the Interactive Animals our conspicuous red buttons (at a variety of heights for different age groups) trigger LED strips that light up around the Animals accompanied by audio Tracks telling the children about the animals special features.
Alternatively walking up to the Interactive tree our green buttons trigger LED strips that run up the 'Tree Trunks' accompanied by sound effects pertinent to the Jungle. They can further play their games where they can be educated and entertained all at their fingertips all whilst allowing Mum and Dad free to have a quick break!