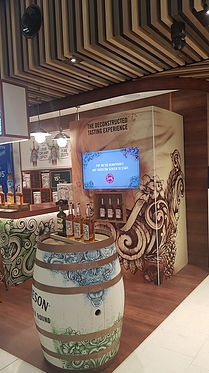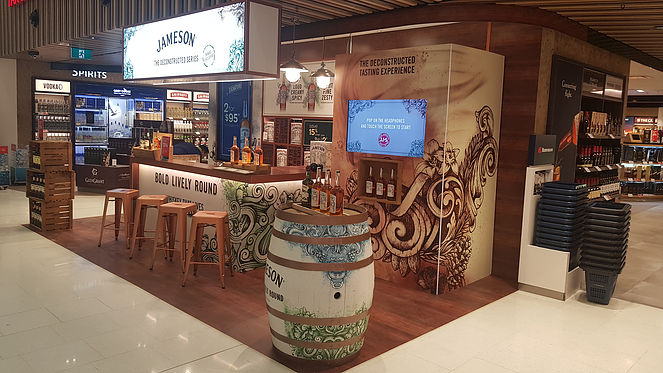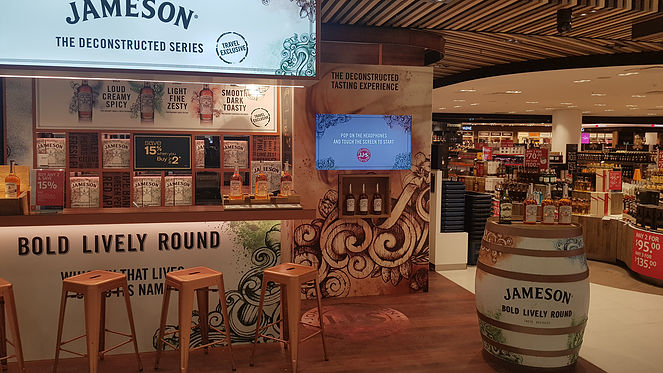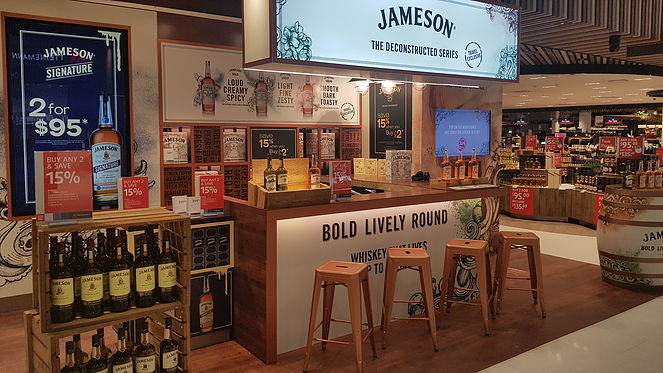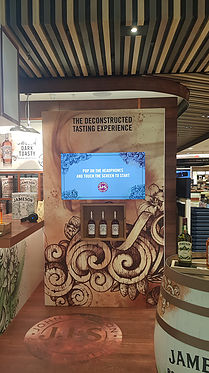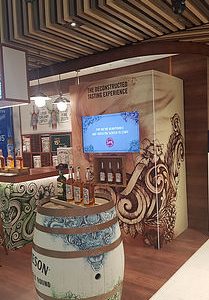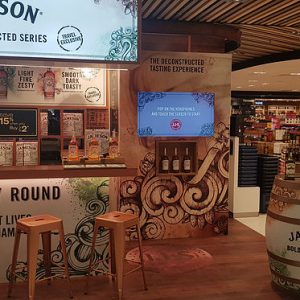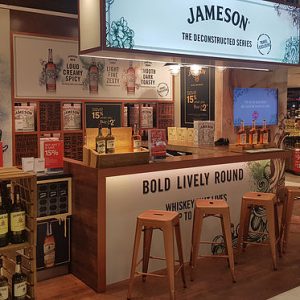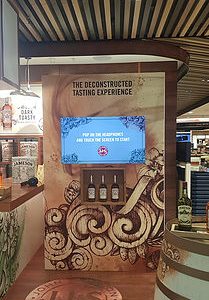 Working in conjunction with PIM Group, Interactivity delivered a truly magically experience for Jameson's Irish Whisky.
Introducing their new Jameson Deconstructed Series into Australian Airports, Interactivity used their talents for technology to create something special!
Before starting their journey, travellers were engaged through a digital campaign combining social and programmatic media. An online questionnaire, promoted through social media, also gave travellers the opportunity to discover which Jameson Deconstructed Series expression—Jameson Bold, Jameson Lively or Jameson Round—was likely to suit their taste so they could look out for it at the airport.
At the airport, geo-targeted advertisements on social media and media sites within the terminals directed travellers to the Jameson tasting bar to take part in the Deconstructed Sensory Taste Experience. Audio visual materials, which amplified and educated on the flavours and aromas of each expression played to enhance the sensory experience. Simply lifting a bottle sent them on an Audio Visual journey into a Whiskey paradise.
After selecting their preferred whiskey, travellers were sent a creative cocktail recipe to make and enjoy on their trip or when they arrived home. Those travelling back through Sydney International airport also received an exclusive voucher to redeem on any Jameson product in the Heinemann arrivals store.