Market Square
Shopping Centre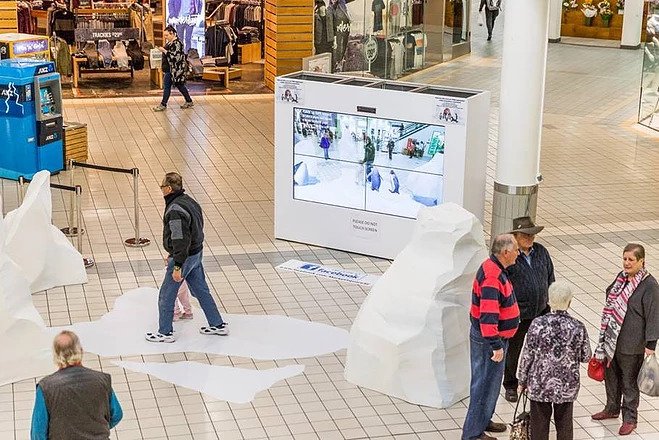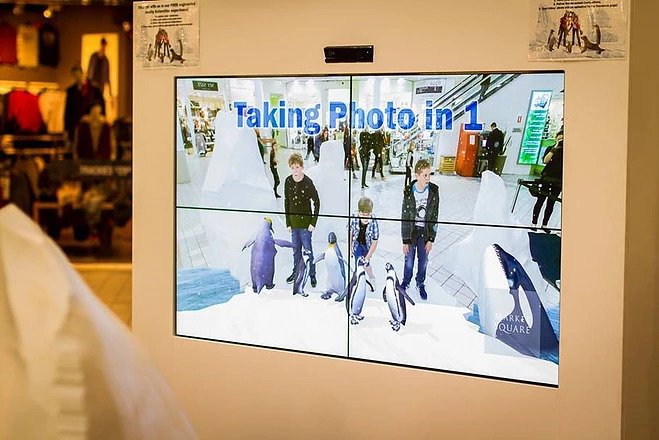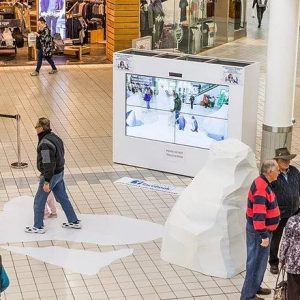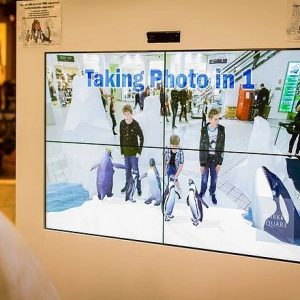 Market Square Shopping Centre, in Geelong, embarked on an ambitious digital initiative to drive more foot and digital traffic. 'Chill Out With Us', a free interactive Antarctic-themed experience, featured the area's first ever use of augmented reality technology, allowing customers to interact with orca whales, ever-popular penguins and a friendly seal — all while standing on an ice-shelf and surrounded by icebergs in the middle of the shopping Centre.
The technology, designed and implemented by augmented reality specialist, Interactivity, proved to be popular with old and young alike who could interact in the Antarctic environment and then choose to capture their memories on screen. Photos were automatically uploaded to the Market Square's Facebook page to encourage visitation.
"We had two goals for the execution," Marketing Manager, Sarla Holmes, noted: "To increase centre pedestrian traffic; and to foster engagement by providing quality digital interactions. Chill Out With Us was an outstanding success in both regards. Not only did we see a 5%-plus increase in pedestrian traffic on the launch day, there was a 2% increase for the month compared to May 2014. From a digital perspective we were delighted by the increase in web traffic, while key Facebook and Twitter metrics also demonstrated how engaged people were with the initiative."
Much more than a 2×2 video wall, the integrator, Interactivity, also supplied supporting structures, such as icebergs (constructed from super-high-density foam) and 'ice shelf' flooring. After entering the Chill Out 'zone', visitors are immediately transported into an Antarctic scene, with (virtual) water lapping at their feet.
A selection of emperor and fairy penguins gambol around you. You can pat the penguins and they will follow you if you move to the right or left. The penguins not getting tickled under the chin will skate and slide into the ocean. Seals will also periodically jump in and out of the water. Orcas (killer whales) round out the Chill Out crew.
As many as six people can interact with the scene at once (the constraints of the Kinect camera).