mt ommaney shopping centre.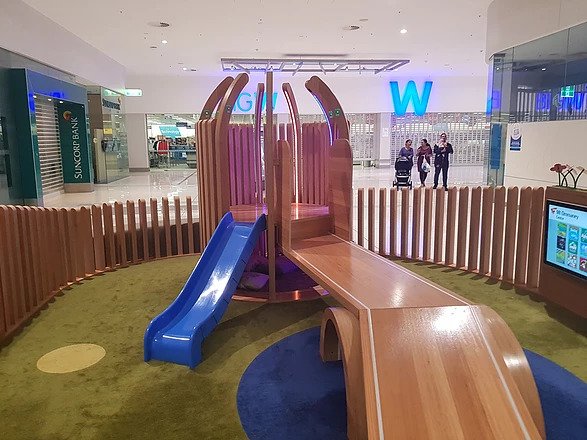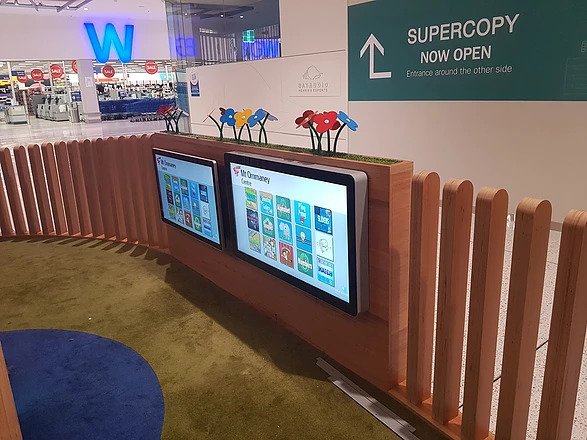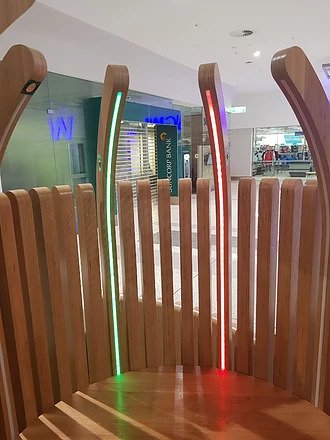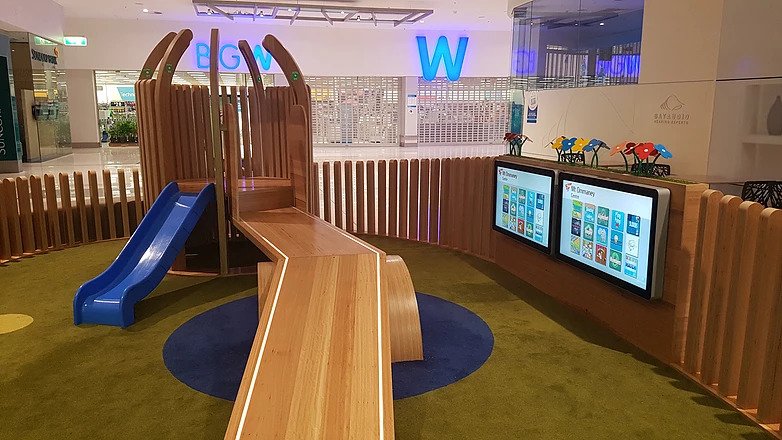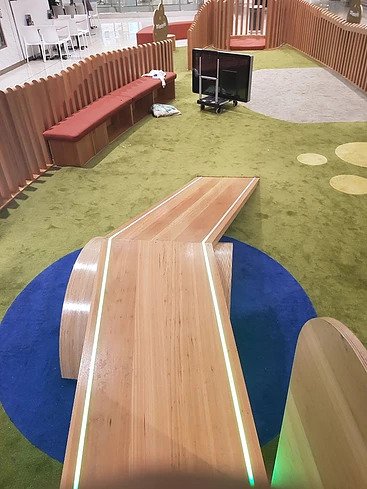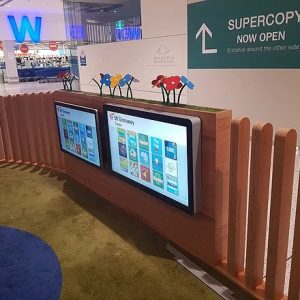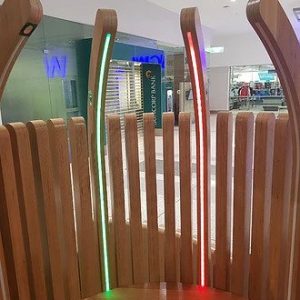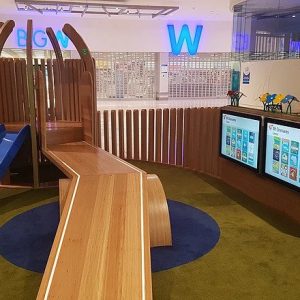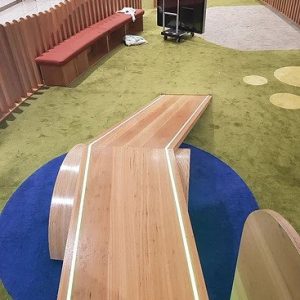 Supplying the Vicinity Centres, Playgrounds, Food Courts and Amenities rooms nationwide, Interactivity provides each shopping centre a different solution to give a truly imaginative and vivid experience whilst being catered for the local area. Located in Mt Ommaney Shopping Centre Interactivity delivered an amazing Wetlands Experience!
Even before a child enters the playground they're attracted by the growling crocodiles and flashing cubbies. Walking inside the playground 3 crocodiles via sensors know you are there and start growling at you, children can walk along the ramps up into the cubbies and LED's follow alongside them as they walk in line with their body!
Walking into the cubbies and our conspicuous green buttons (at a variety of heights for different age groups) trigger LED strips that run up the cubbies 'tree trunks' accompanied by sound effects pertinent to the Wetlands.
Sliding down the slide children can then crawl through the tunnel where again via sensors the LED's line up with their bodies as they crawl through!