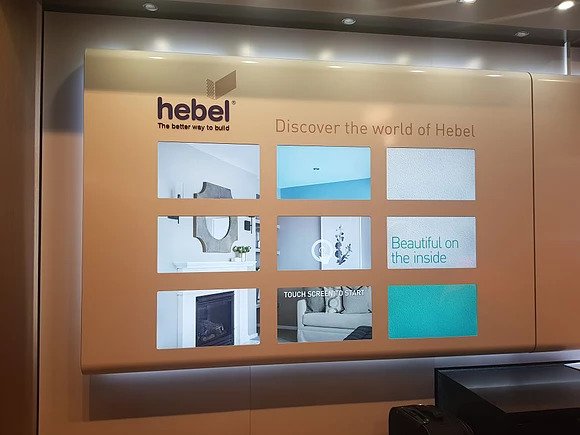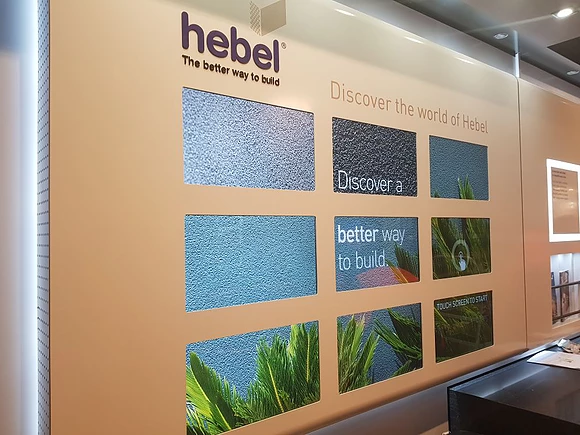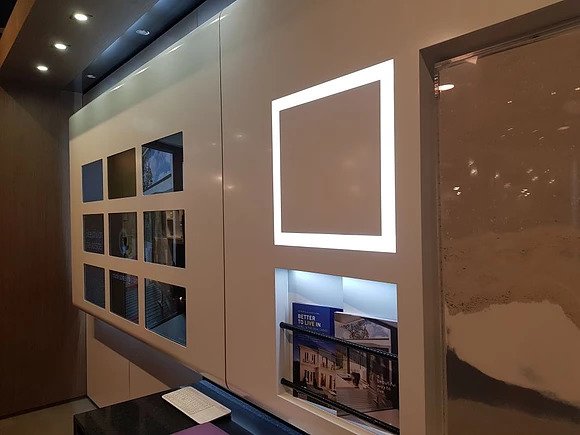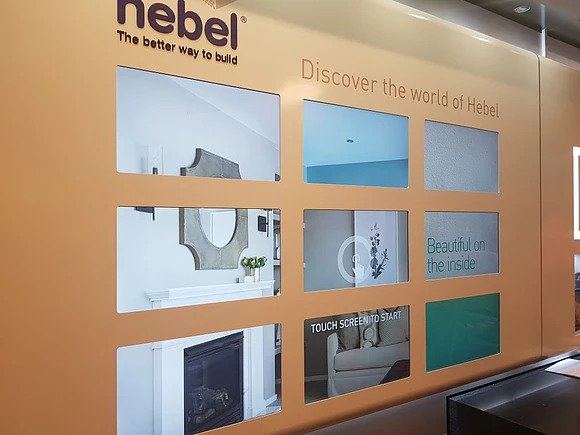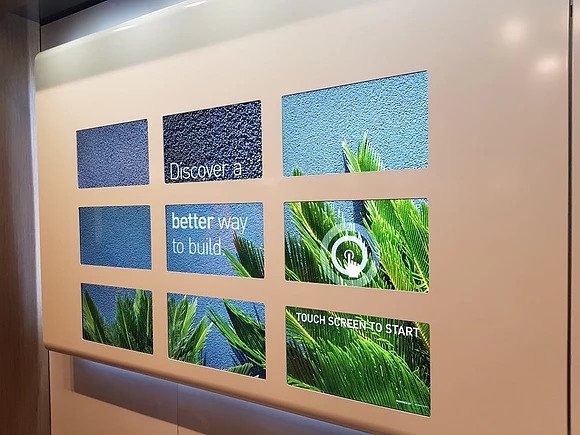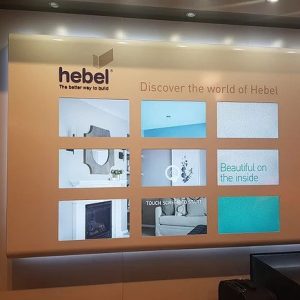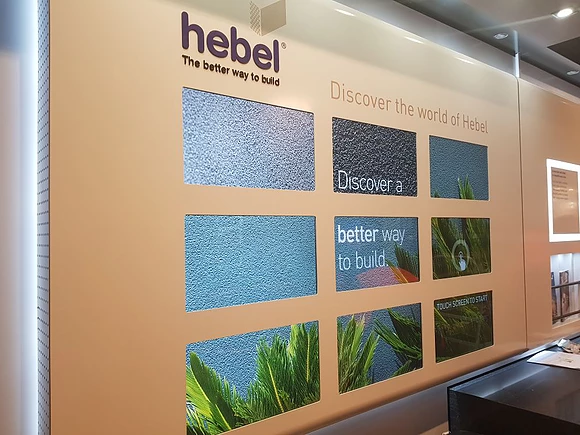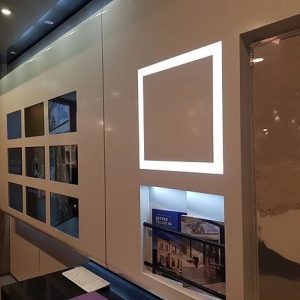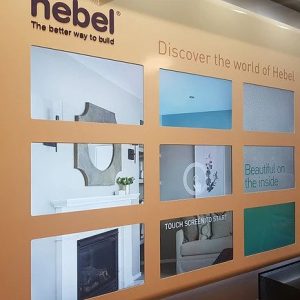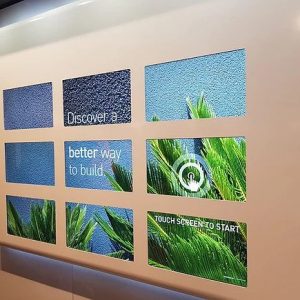 Interactivity working in partnership with Neonormal, were approached by CSR Hebel when they were looking to add something brand new and exciting into the HomeSolution Metricon displays around Australia.
Informing clients of the various benefits of using Hebel as a building material, as well as making a bold and signature statement, Interactivity delivered a 9 screen touchable Video Wall with a bespoke software program designed specifically for Hebel.
With the ability to update content at the click of a button, makes the Interactivity Video Wall solution one of the best Turn Key solutions on the market today.