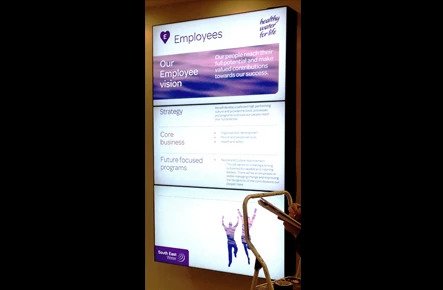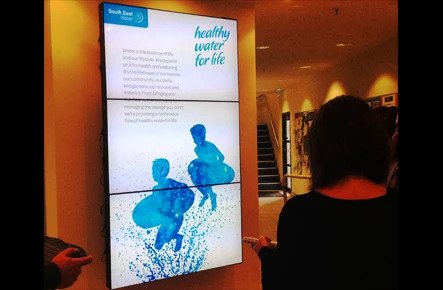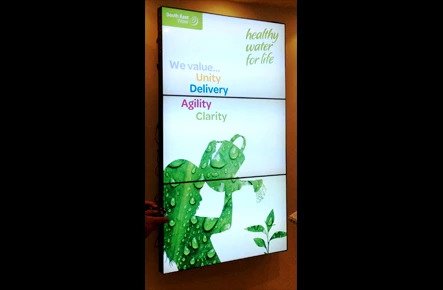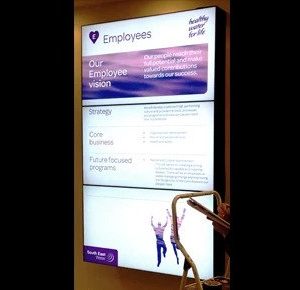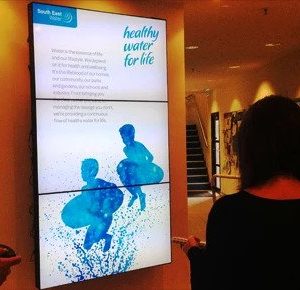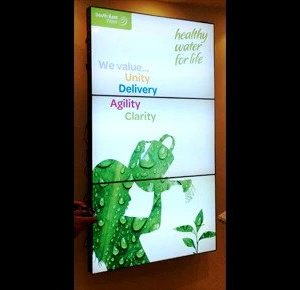 When South East Water was creating their new vision – 'Healthy Water for Life', they enlisted the help of Interactivity to deliver that vision.
Using a 3 screen Video Wall – located in the main foyer of their building – to deliver their stunning message, the display rotates through their core beliefs and values, whilst remaining informative, fun and entertaining for all staff and visitors to their Head Office.
With the ability to update their content with a click of a button, they can change the screens from a full screen layout, to showing 3 independent pieces of content at once!