Sea Life - Jellyfish Room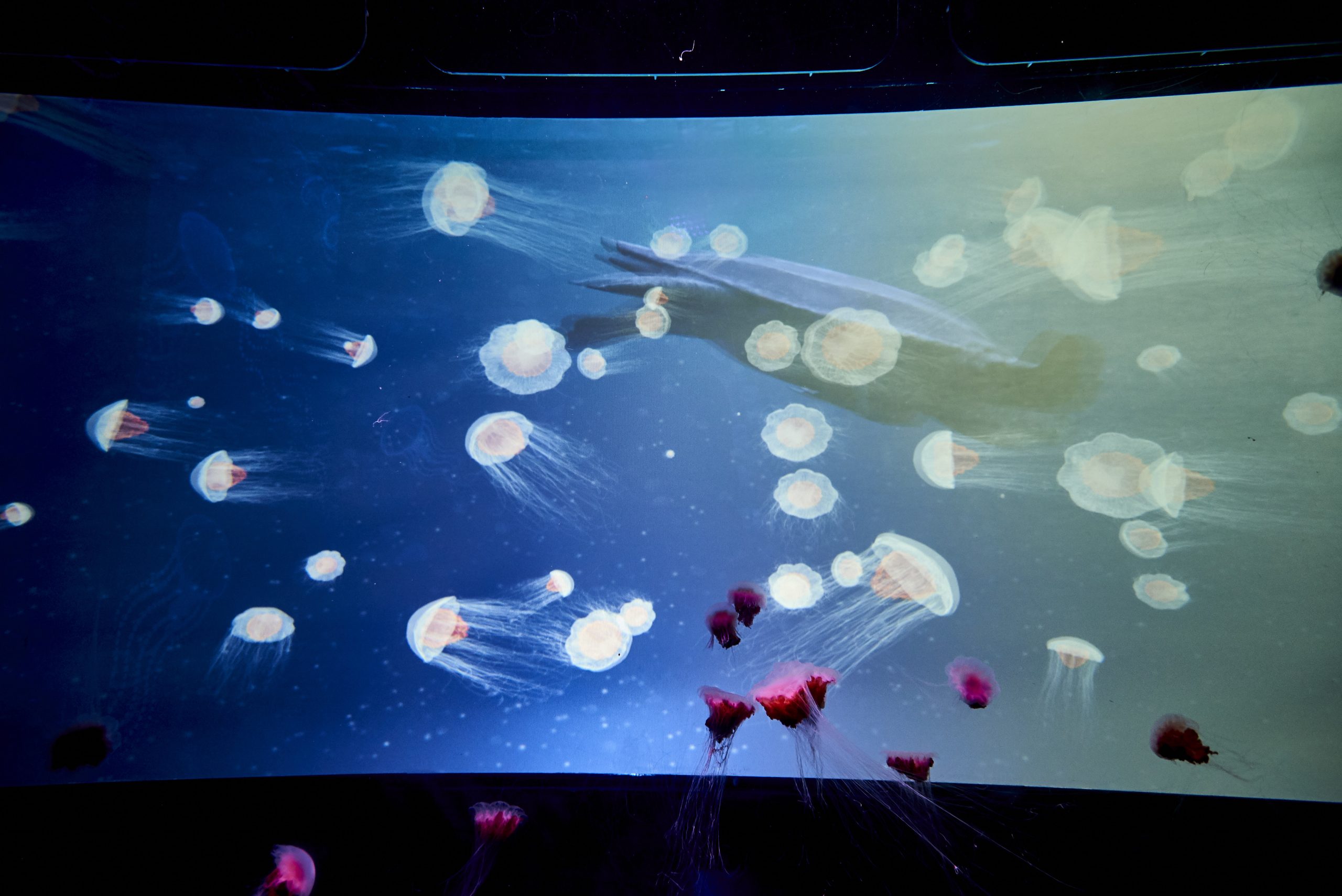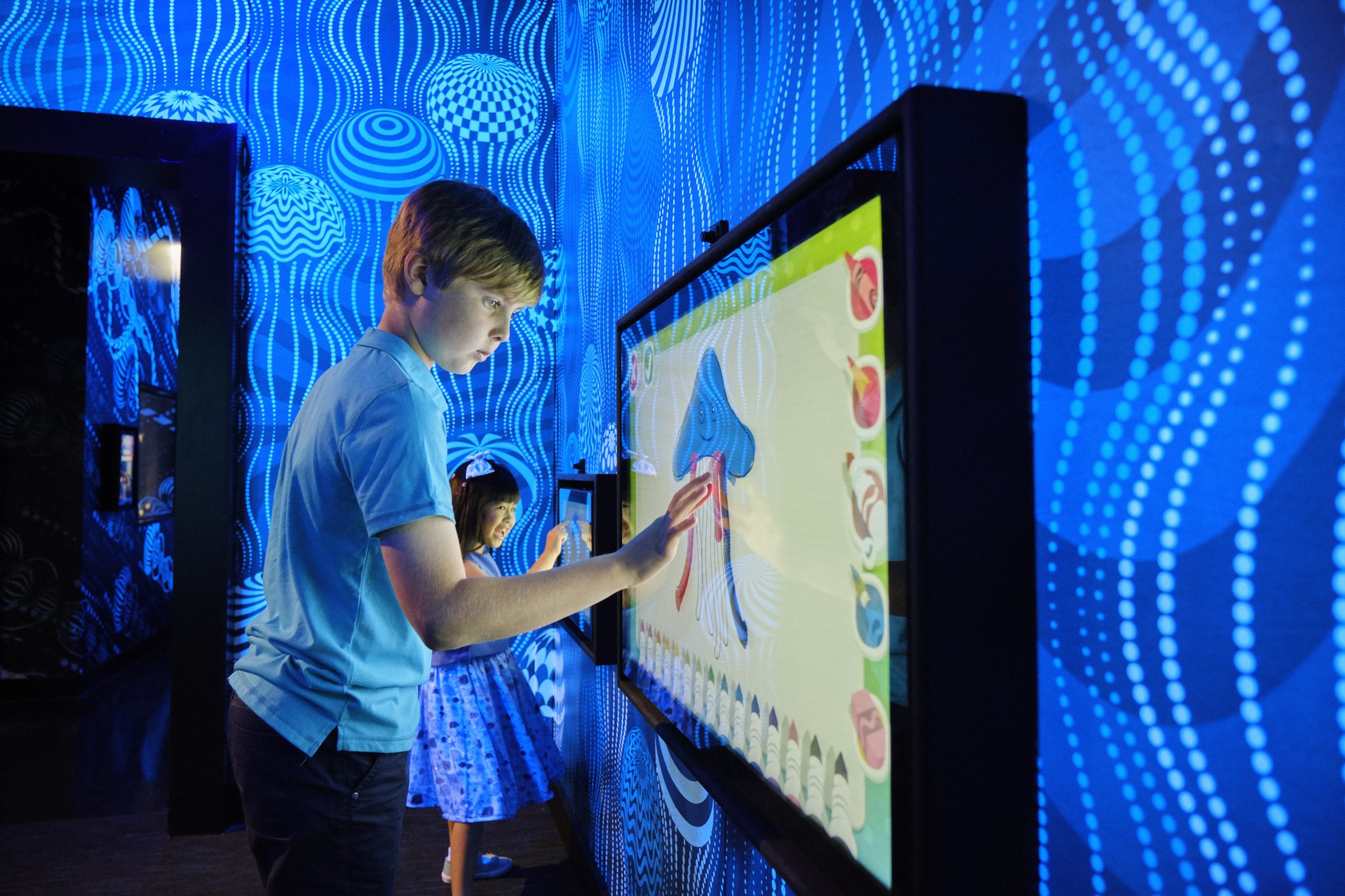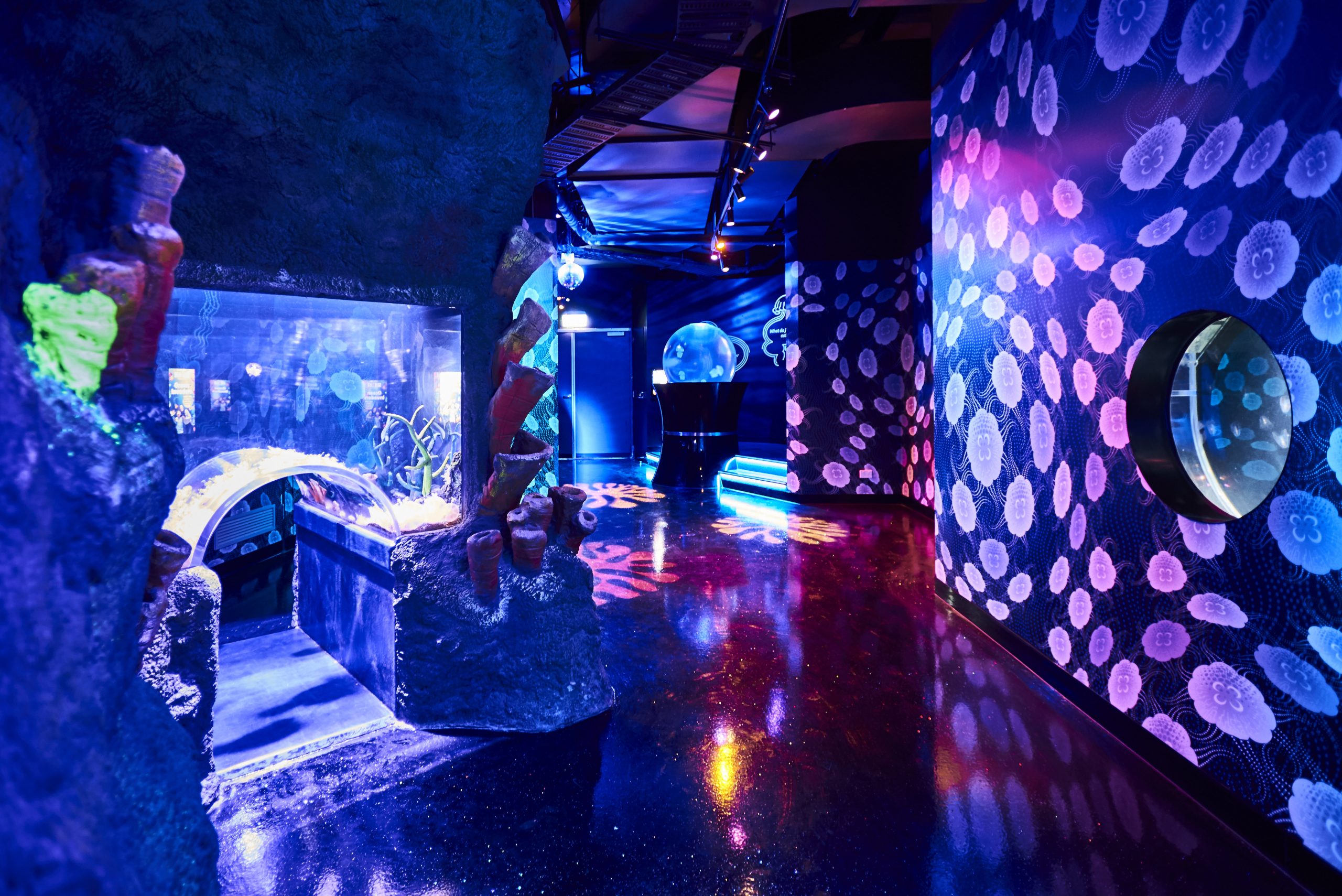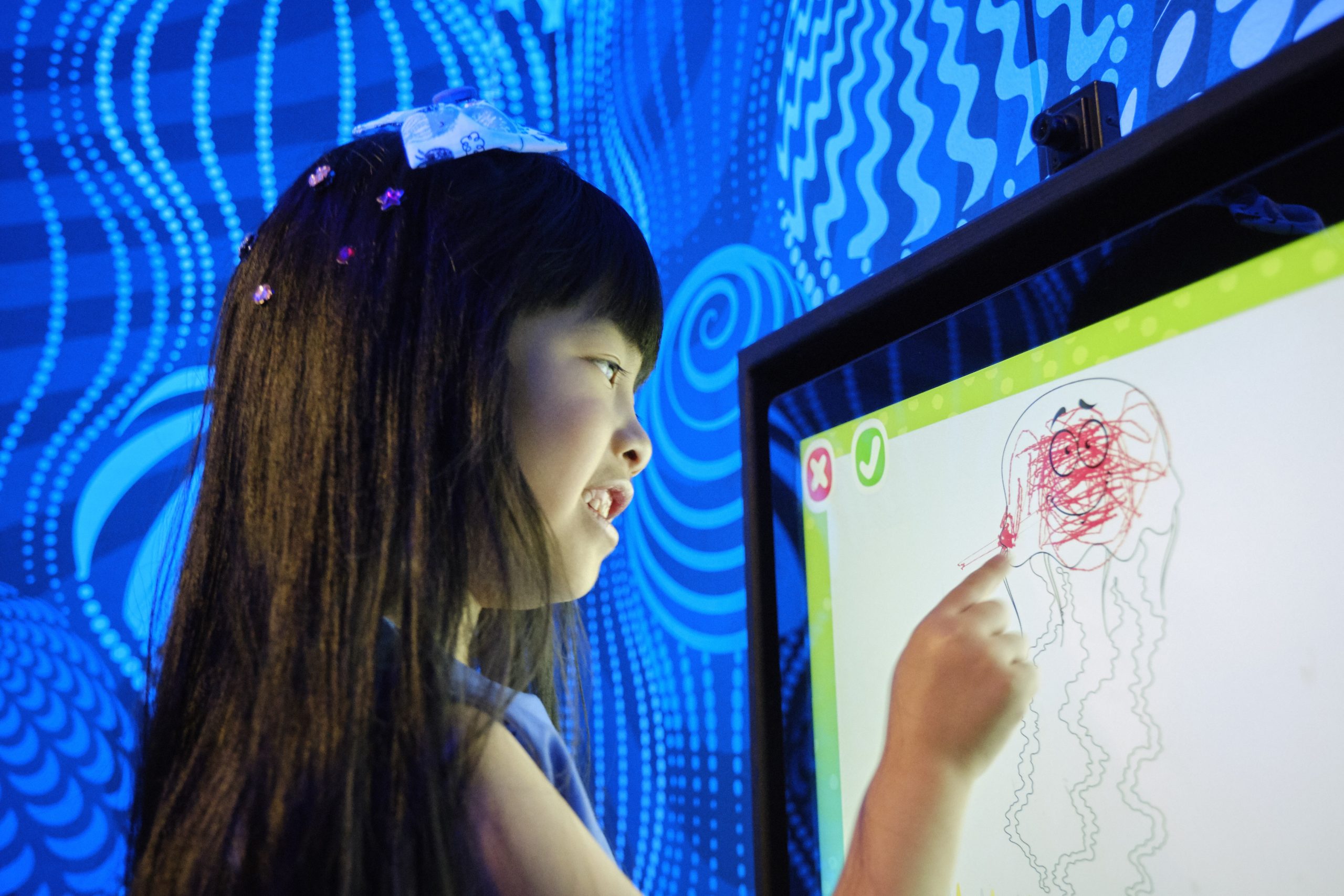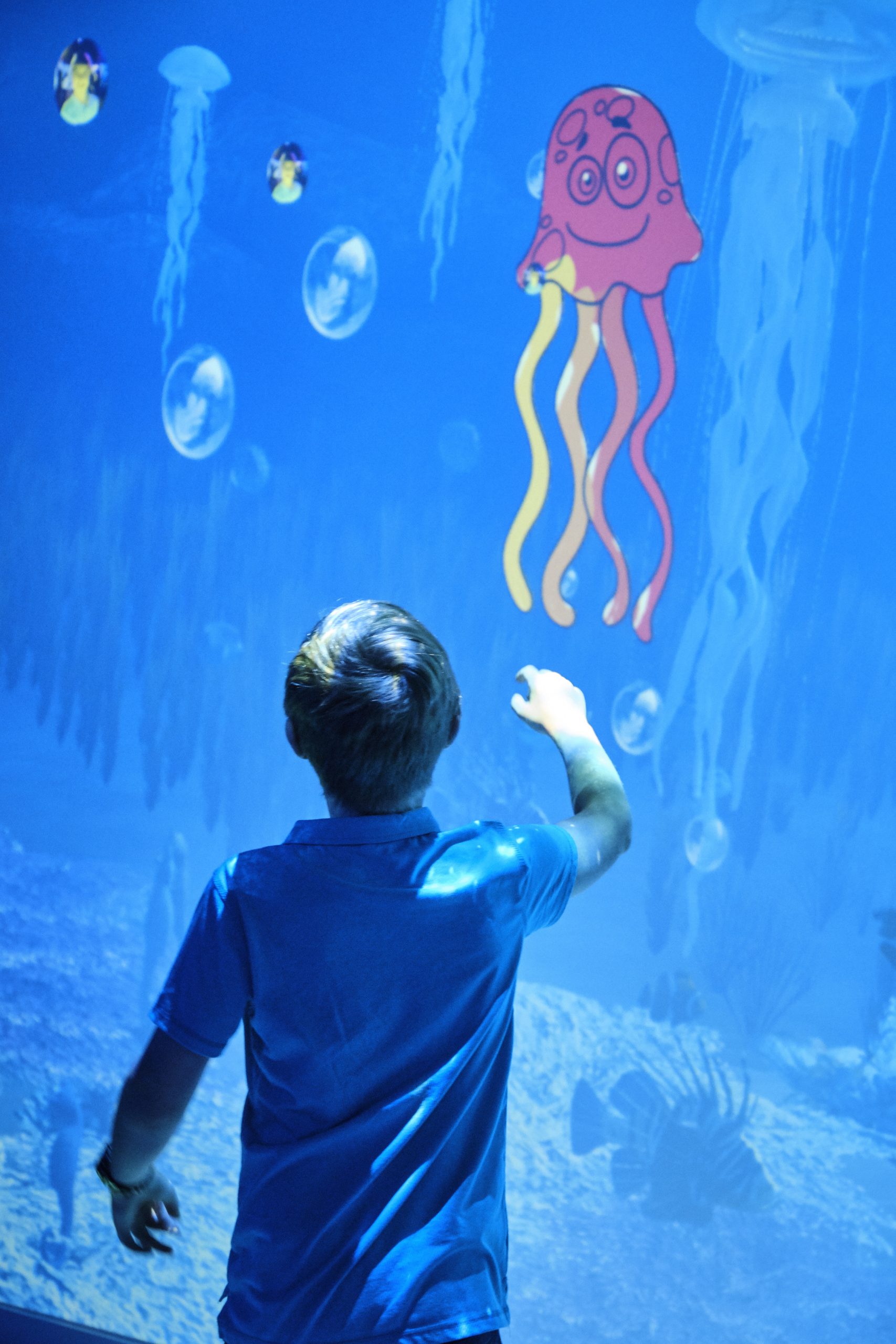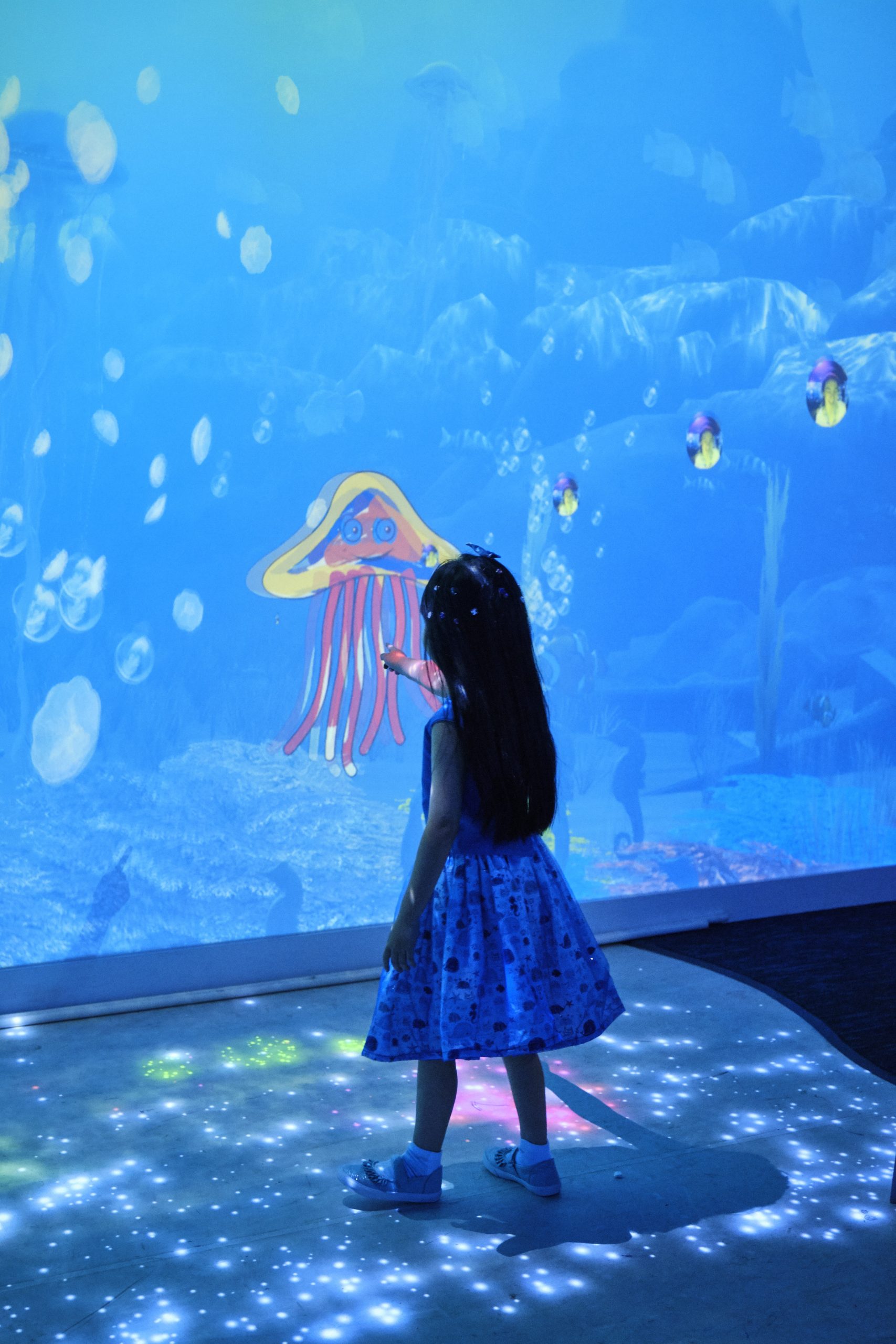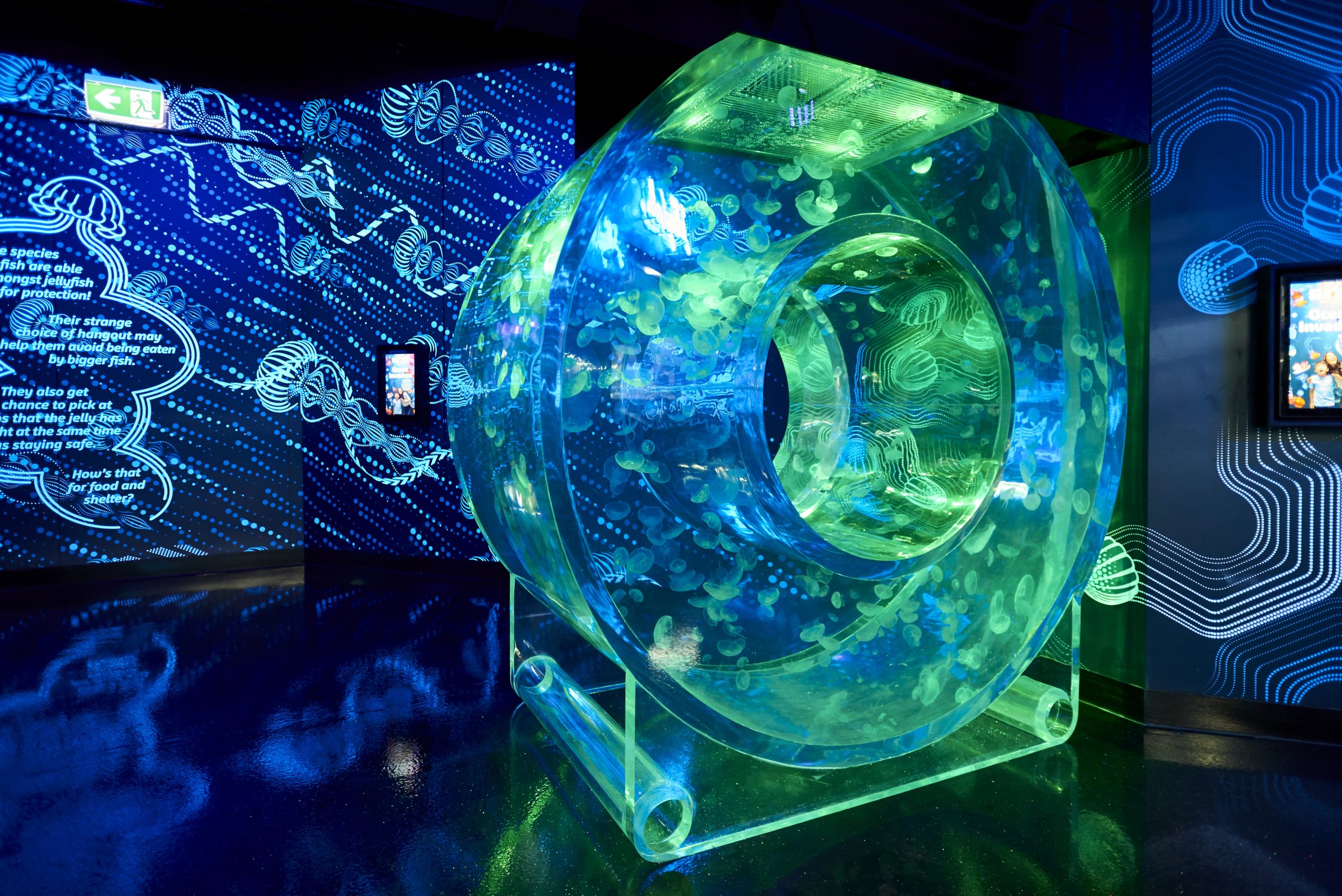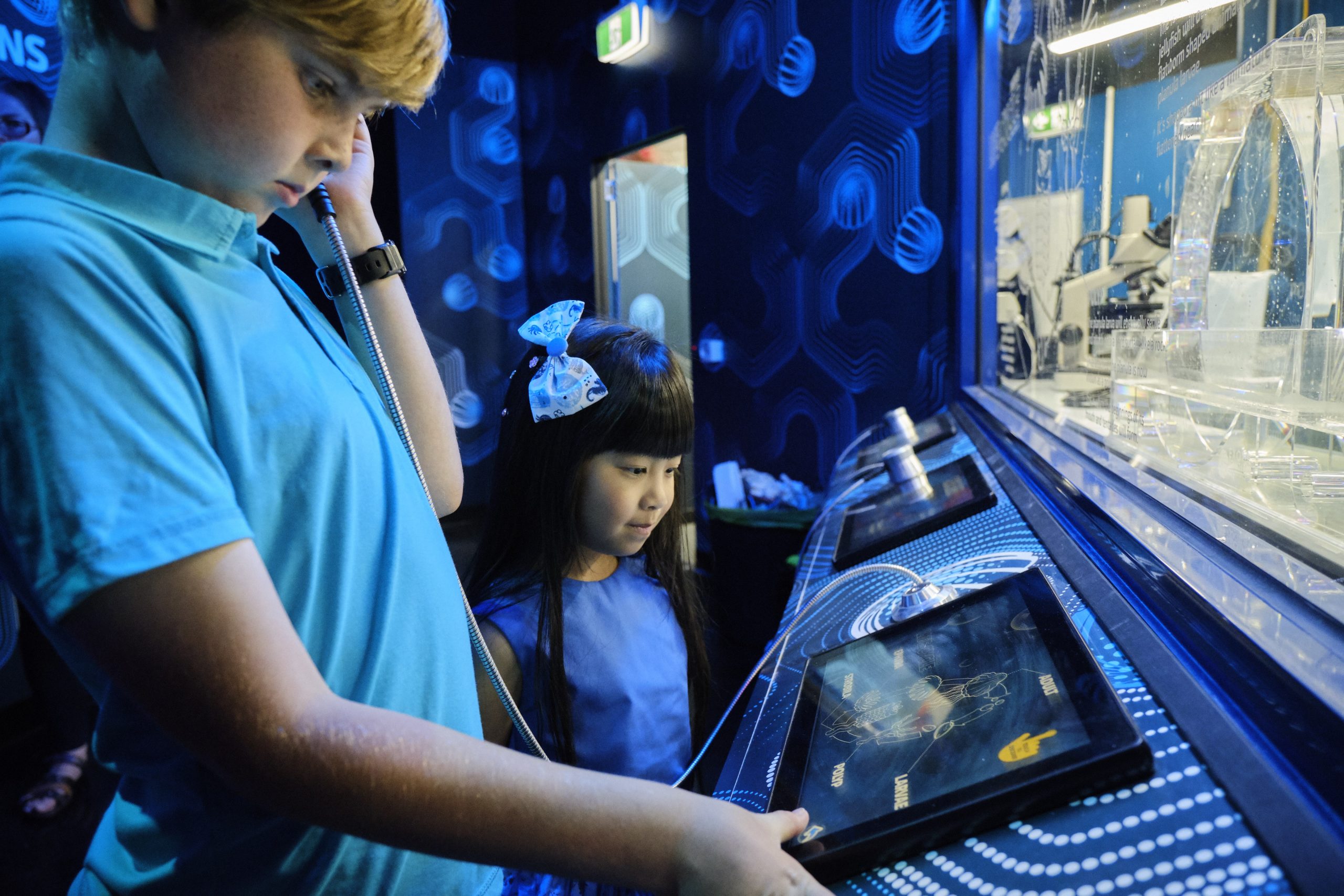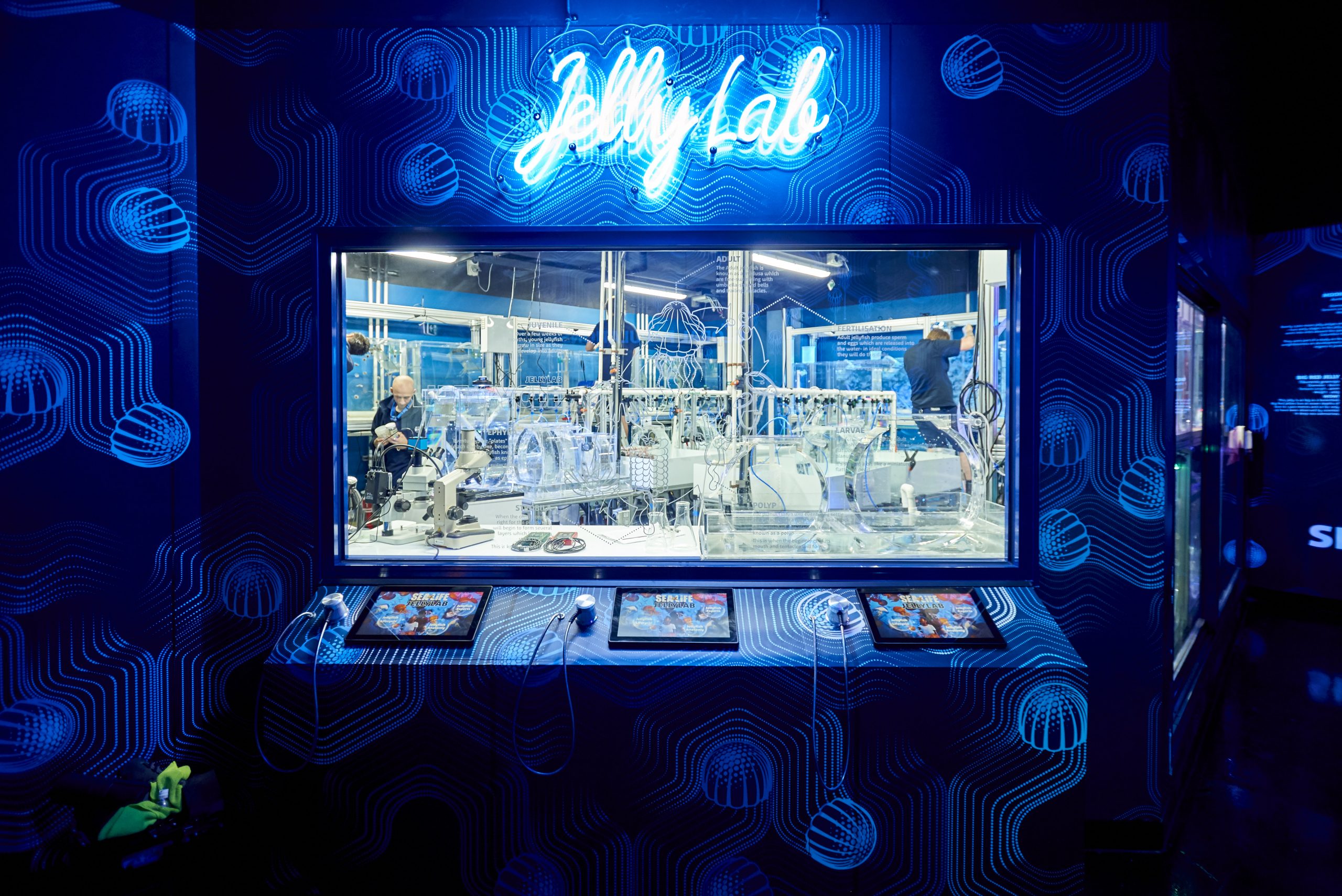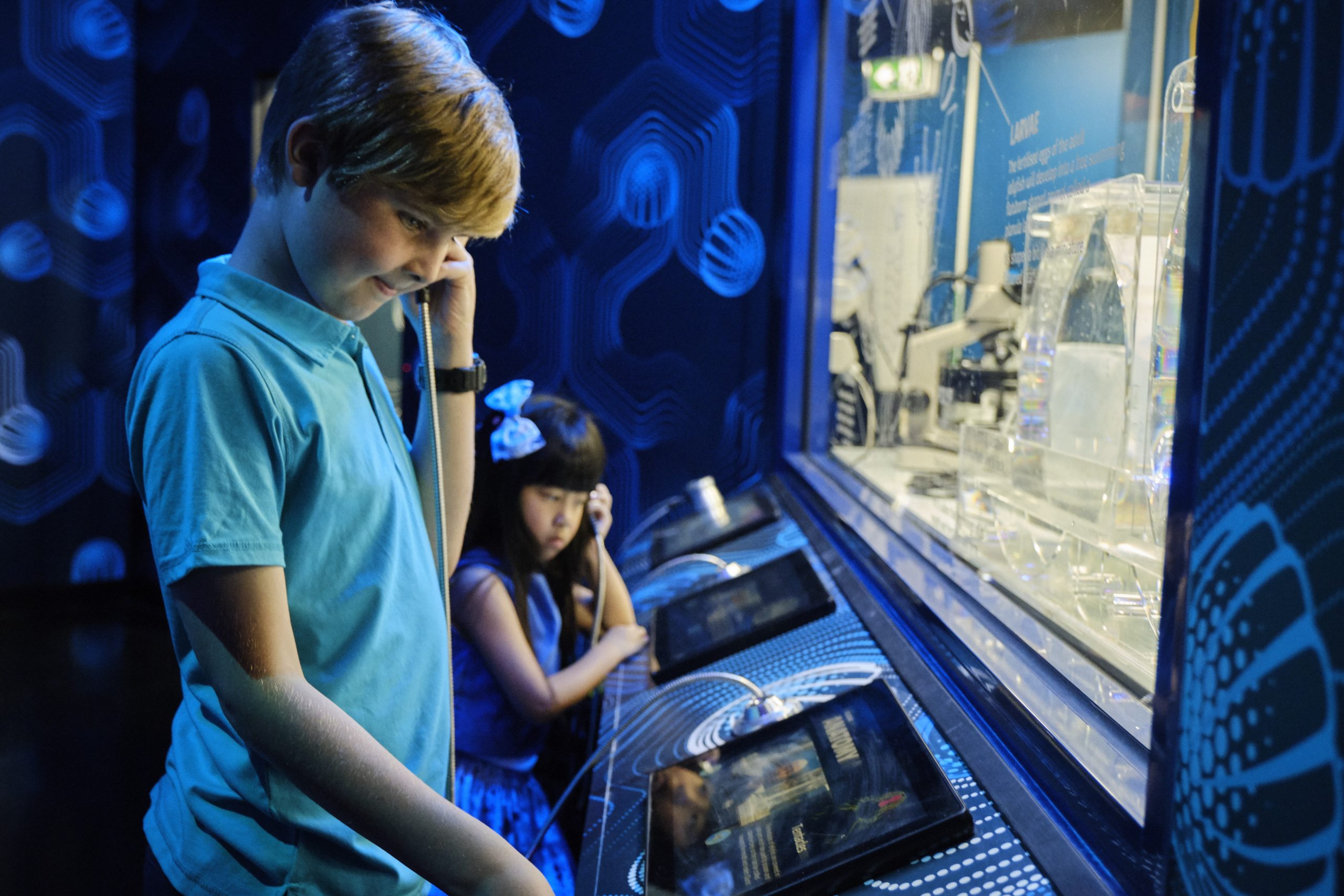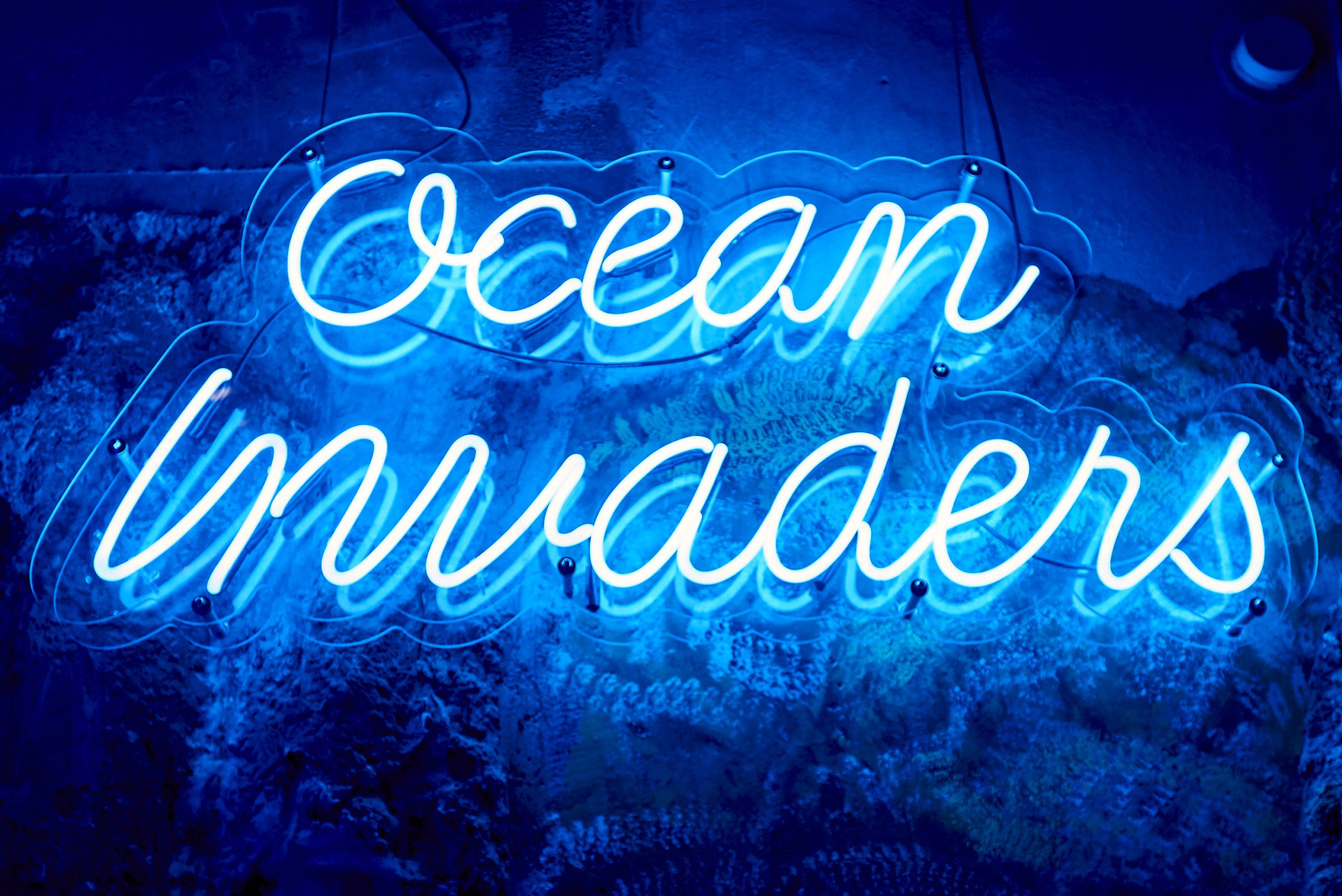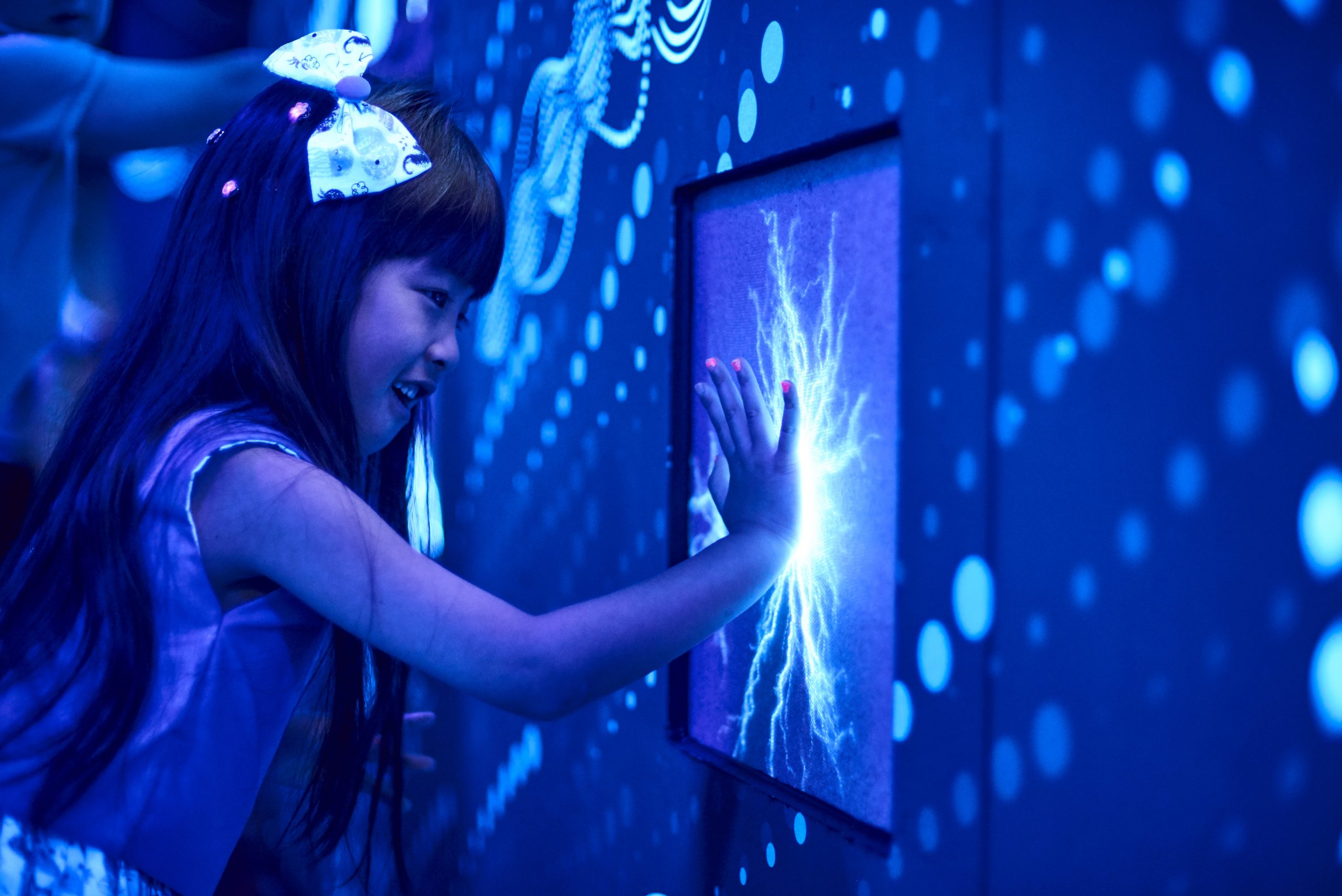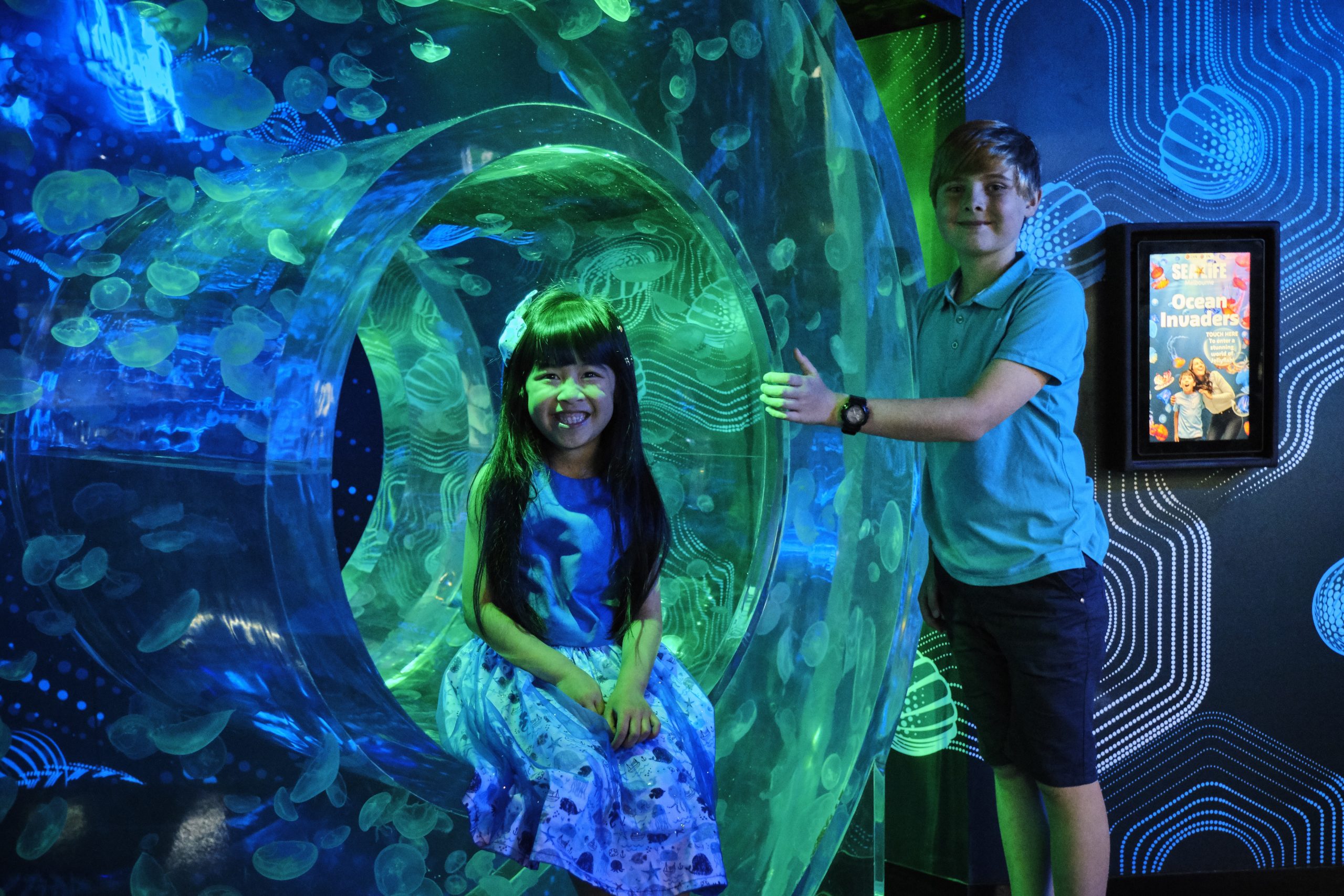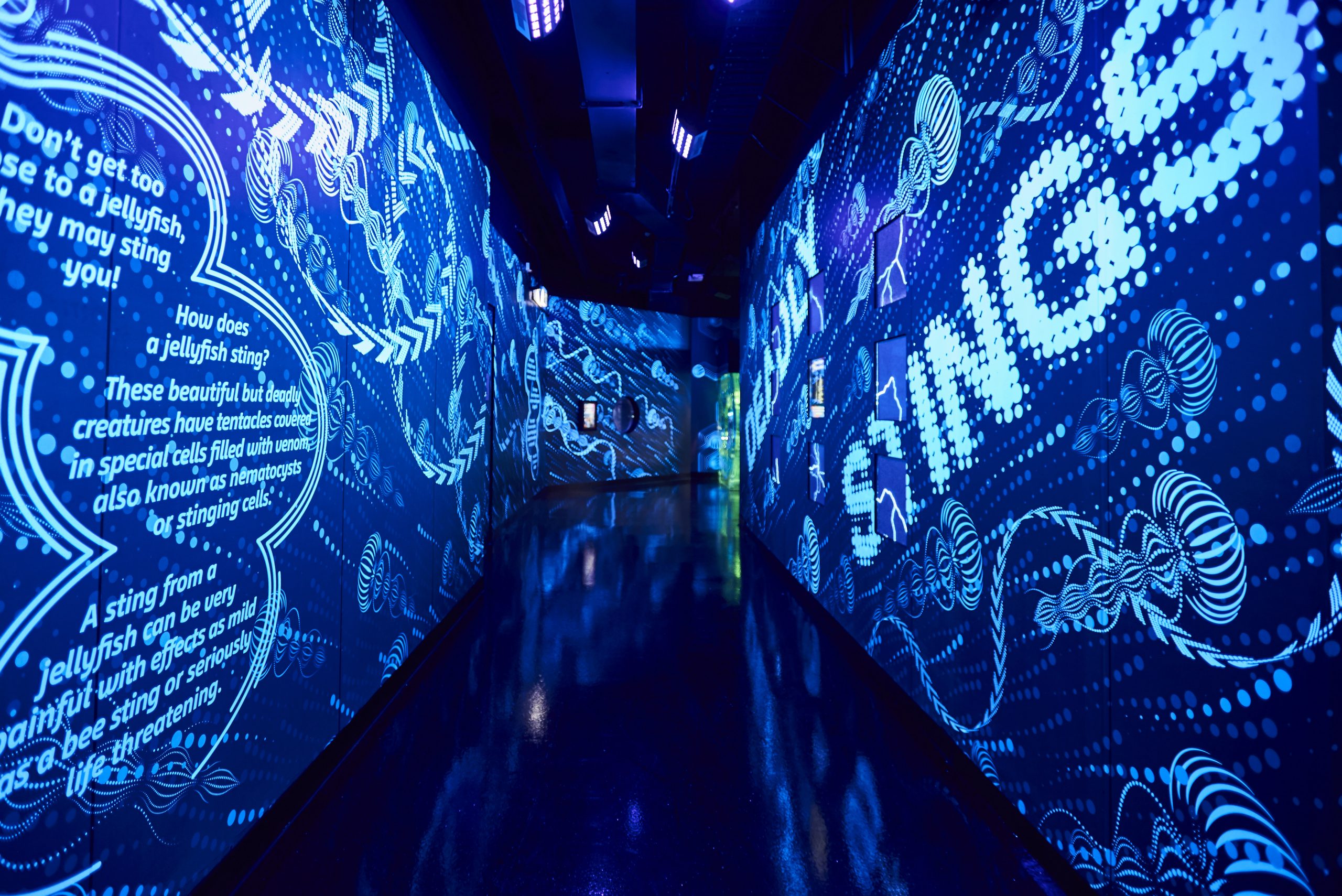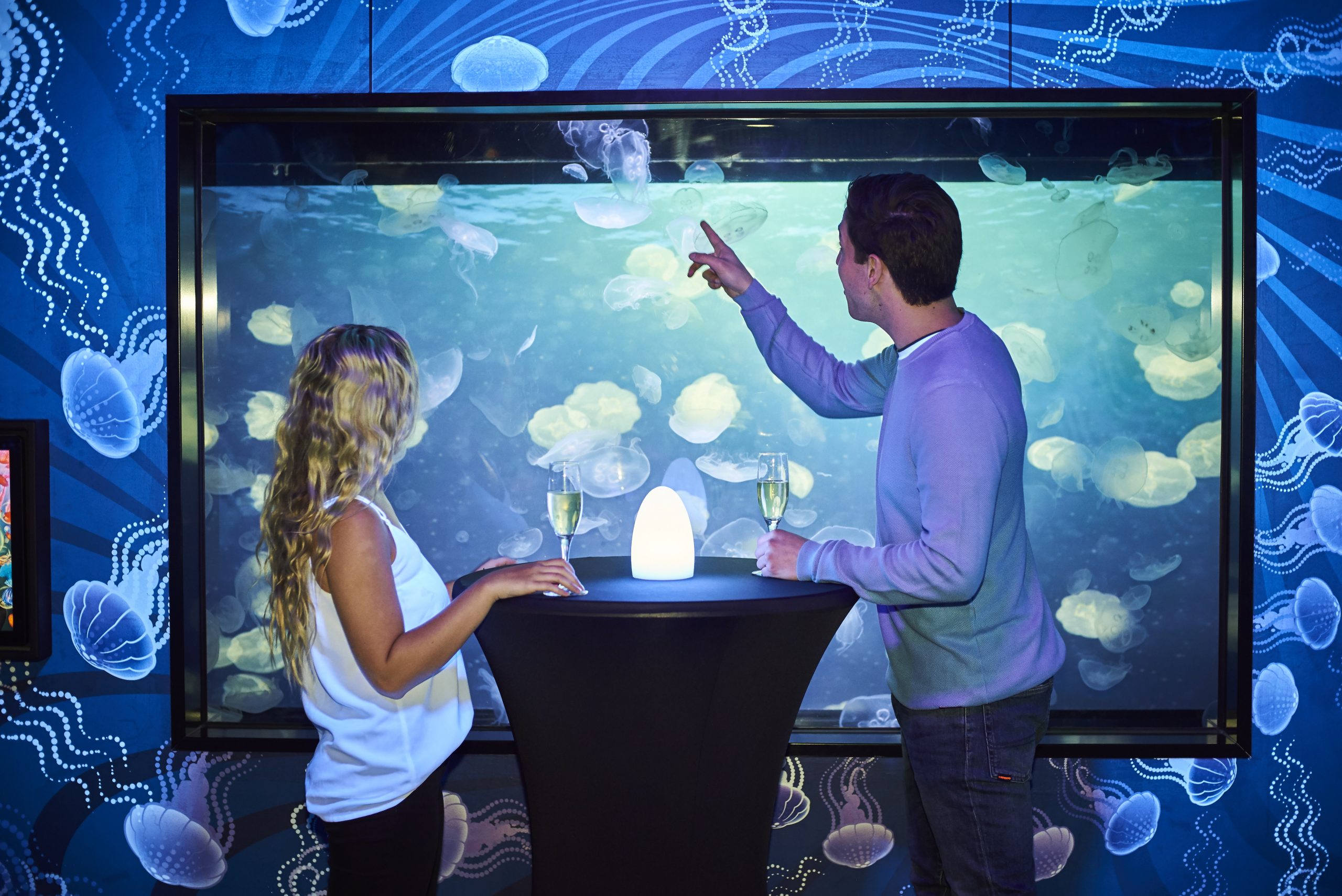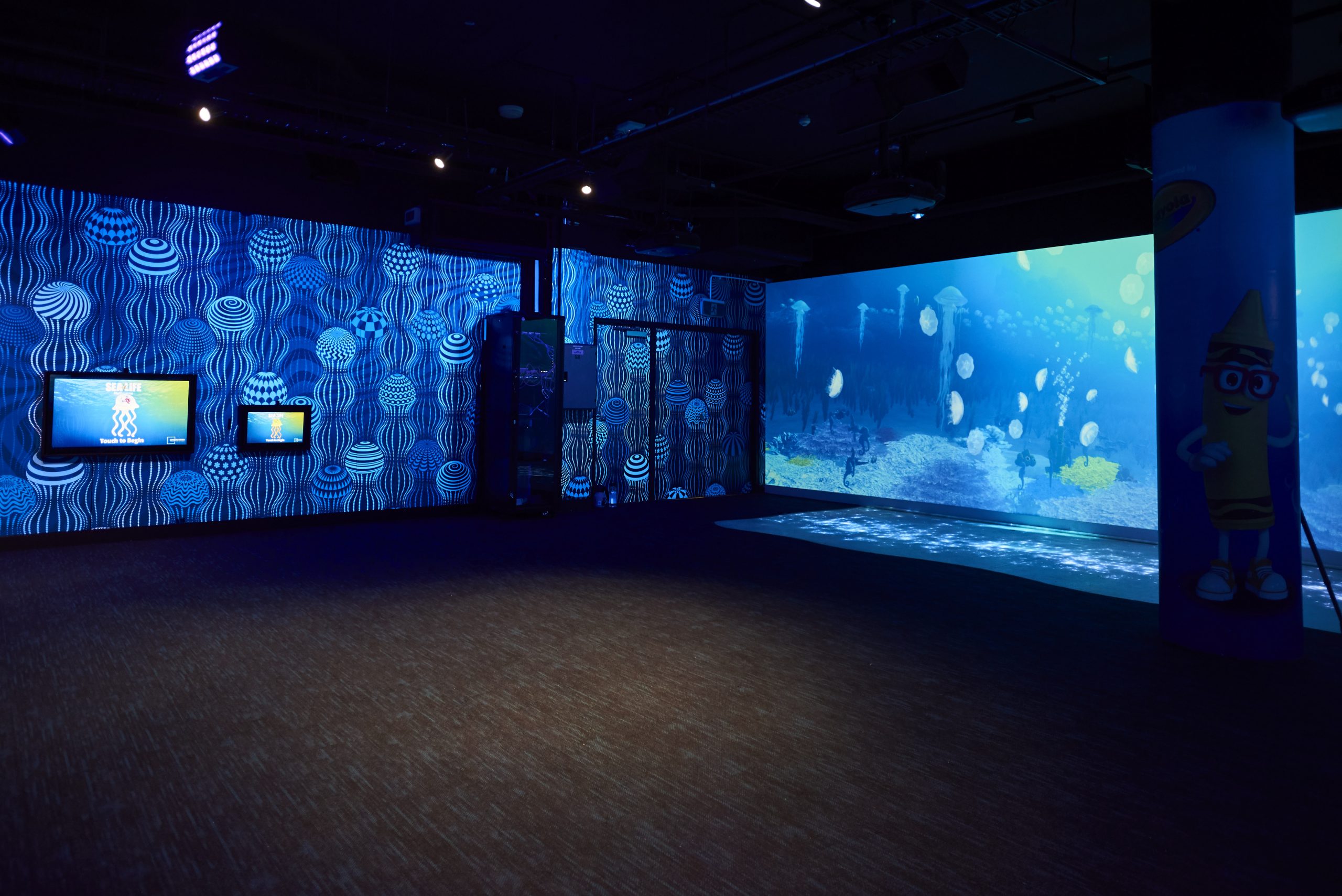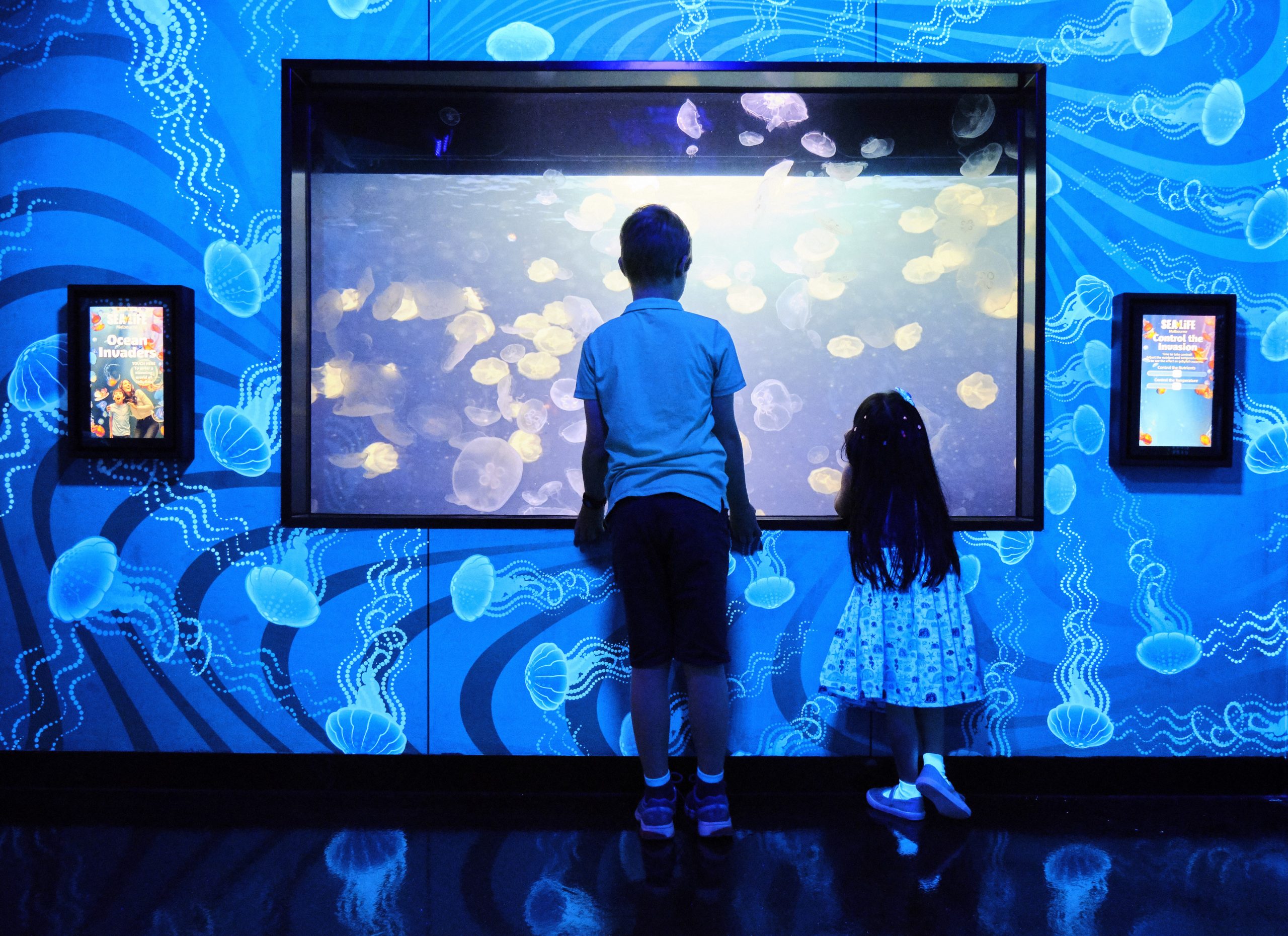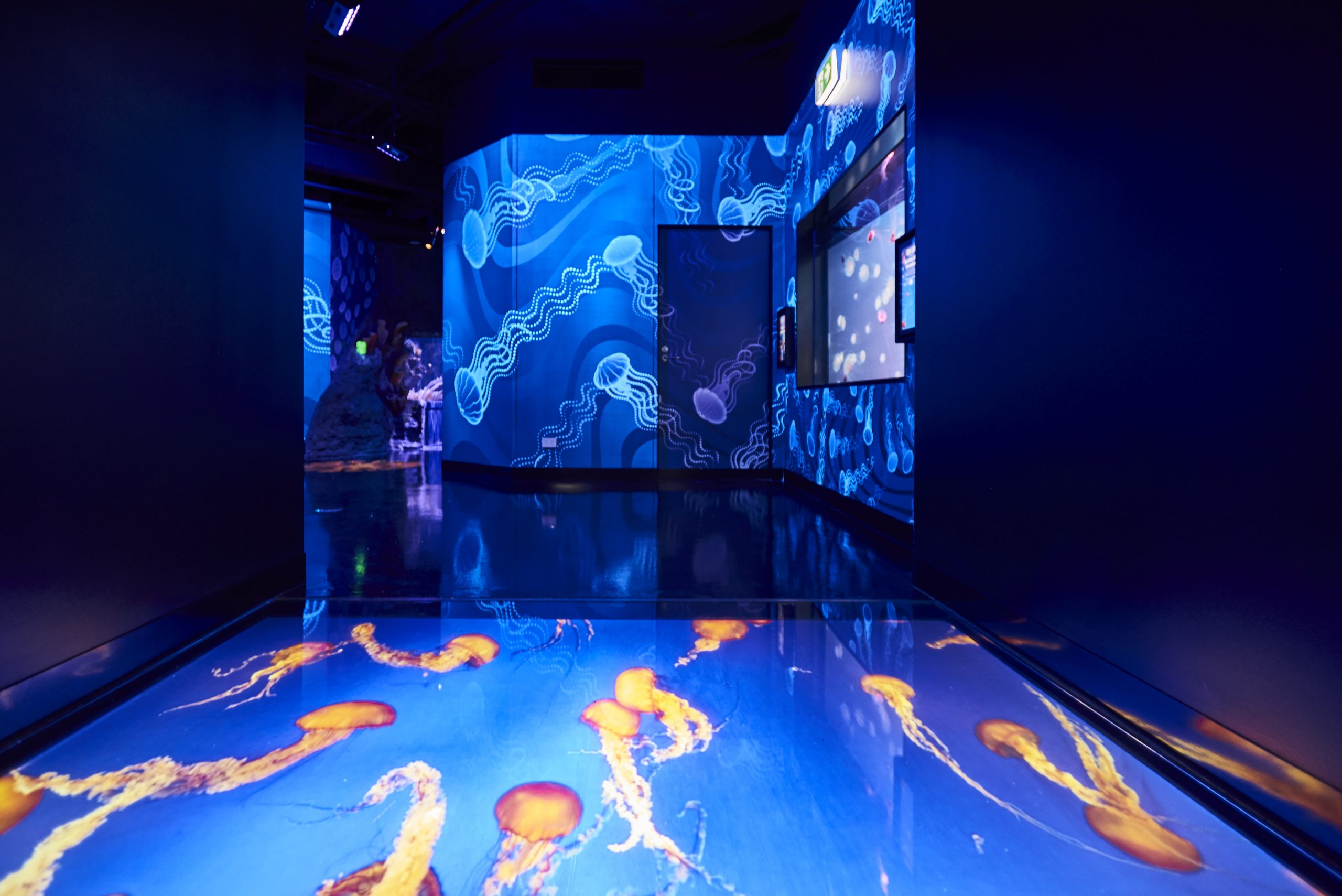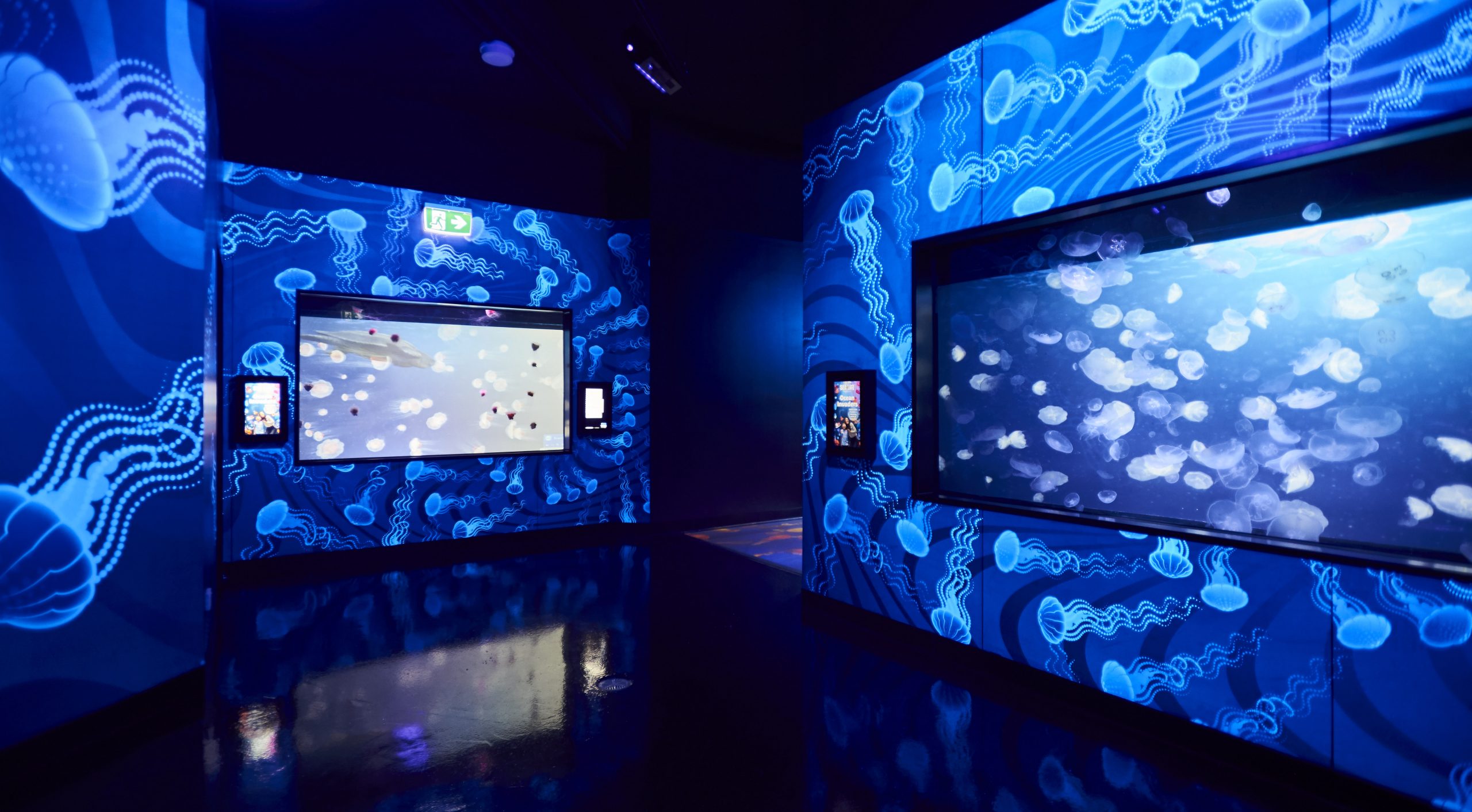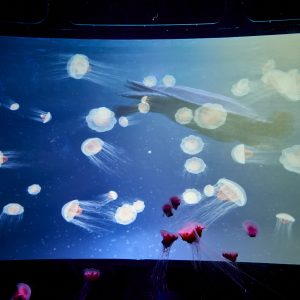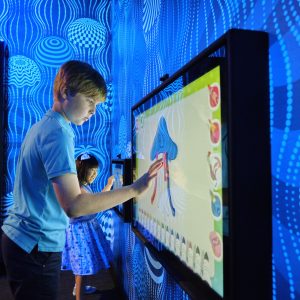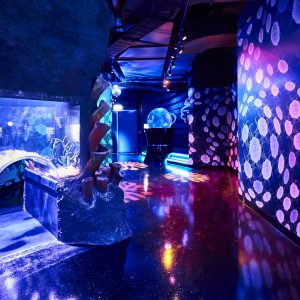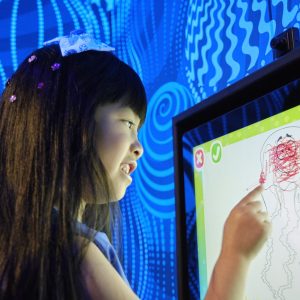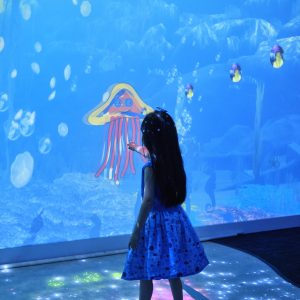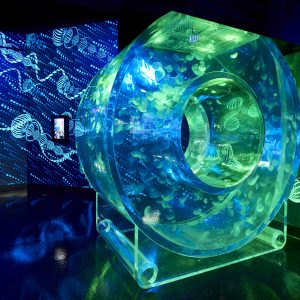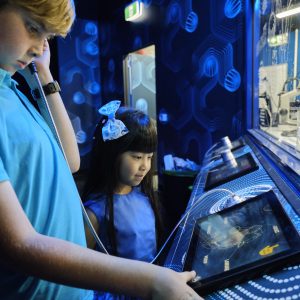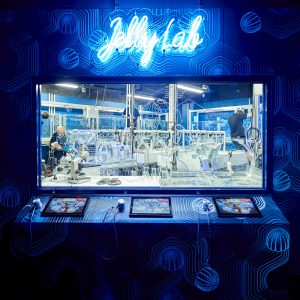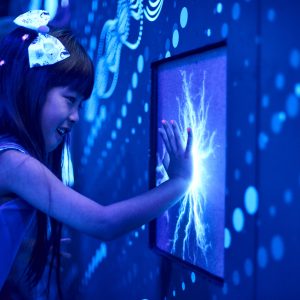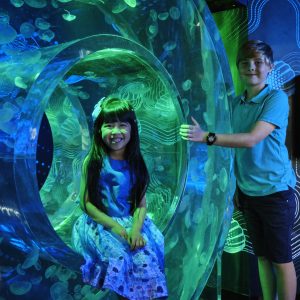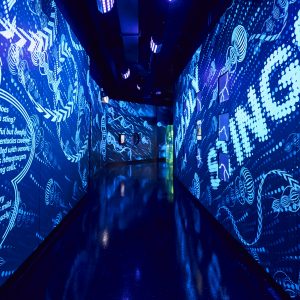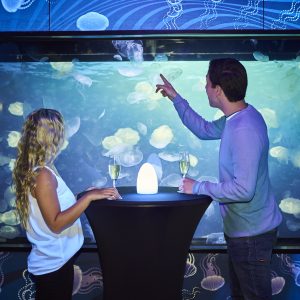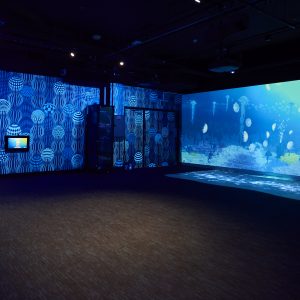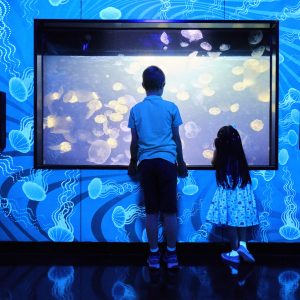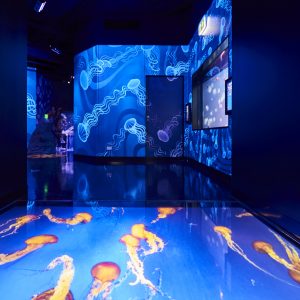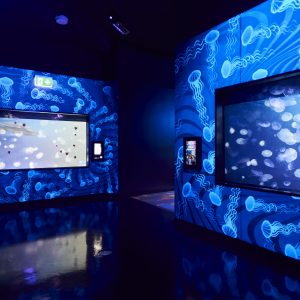 Interactivity delivered this out of this world experience. Using our extensive experience in integration, Interactivity delivered signage that literally jumps off the wall when activated by UV Light – that needs to be seen to be believed. Programming and designing more of Sea Life's FishID screens were users can find out as much information about each species of Jellyfish next to each of the tanks.
Control the invasion of Jellyfish on a tablet, by changing the Temperature, Nutrients and Predator levels which alters the amount of Jellyfish and Predators on two giant rear projection screens shown on the bank of 3 meter tanks! Walking over another rear projected tank of Jellyfish whilst trying not to step on them. Move into the Jelly lab where you can watch extensive videos on the Anatomy and the Lifecycle of the Jellyfish.
Guests better move fast through the Deadly Stinger zone – use our Edison Panels which mimic lighting & the jellyfish sting, whilst at the same time learning about the worlds most dangerous Jellyfish species.
Finally in the art aquarium, guests are invited to play games and even take a selfie after colouring in their jellyfish so they can interact with it on the giant Interactive Wall & Floor!