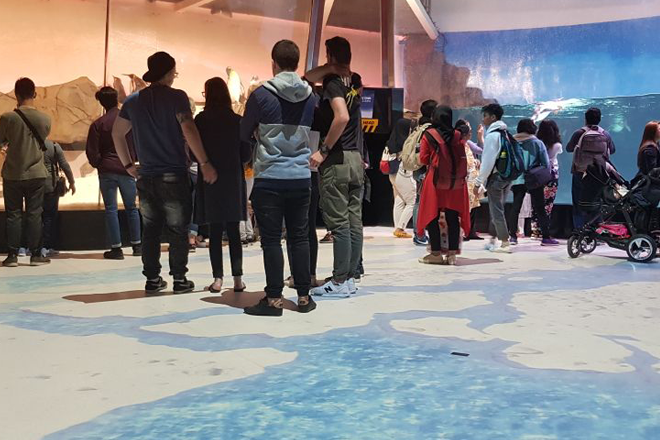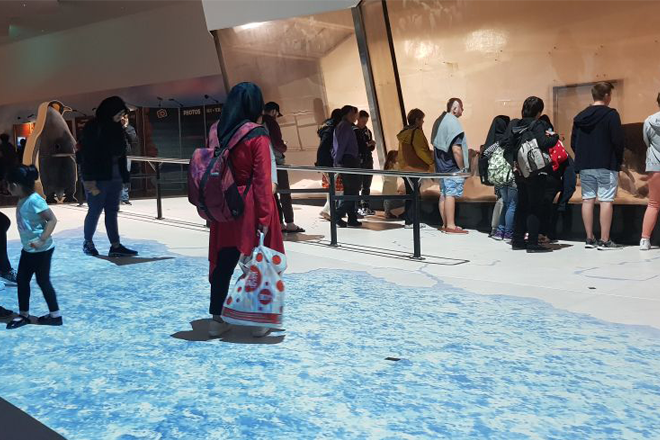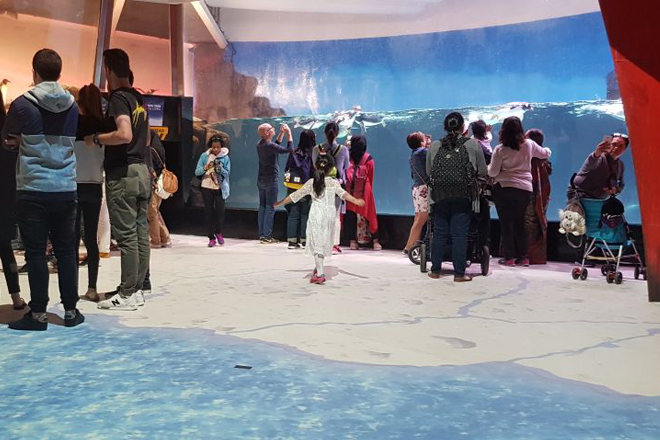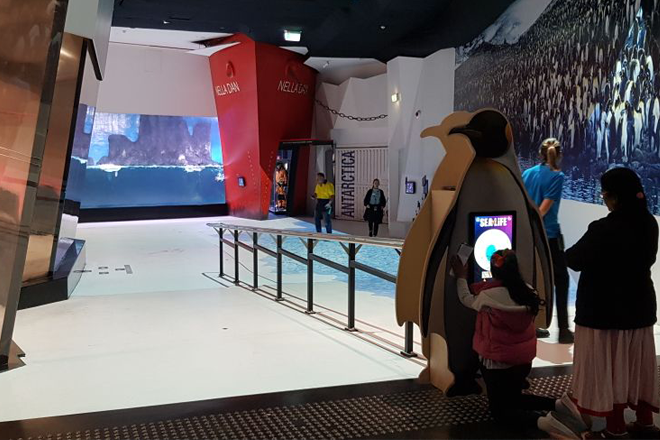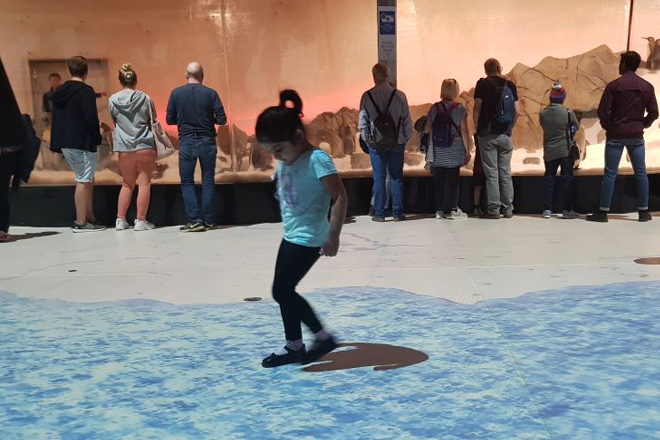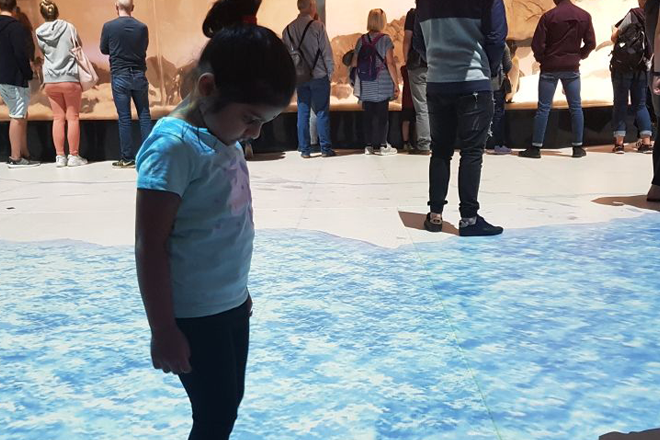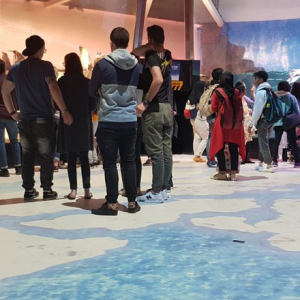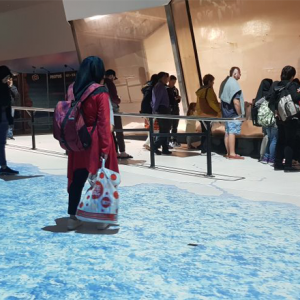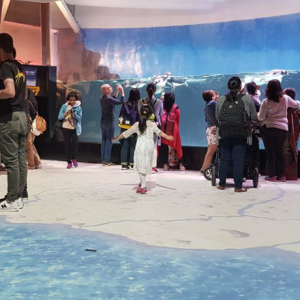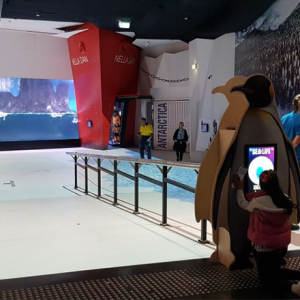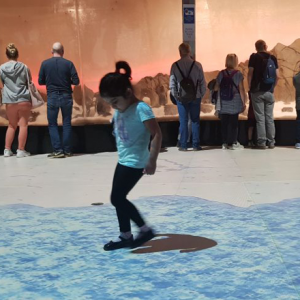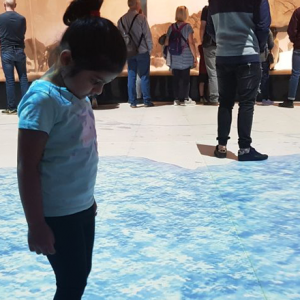 Talk about large! Interactivity produced a fully seamless interactive floor that covers a huge 20m x 8m area!

Located in the corner is the massive replica of the Nella Dawn, watch as it cracks through the Ice Shelf that is projected onto the floor! However, be quick as the ice shelf is cracking under your toes, all whilst the user kicks around the snow.  Be careful however, the giant Whale may just come up and eat you all while splashing around in the water!

If you look above you'll see the blacked out Antarctica night sky complete with LED star constellations and the Aurora Australis projected onto the roof!

At the end of your journey into the Penguin room watch out for our giant wooden penguin that shows visitors all the information you could want about Penguins, as well as the Talk Times, a Wayfinder of the Aquarium and the ability to colour in your very own penguin!!

Projecting an interactive floor over 20m x 8m!